A guide to balancing work and sustainability goals
By Lucy Klinkenberg-Matthews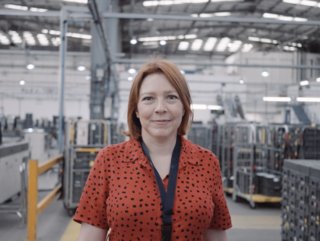 Running a company often entails having an outsized carbon footprint. But what can be done to limit the deleterious effects of getting the job done?
With 90% of customers deciding to make more sustainable choices over the last five years, businesses are under more pressure than ever to demonstrate their commitment to sustainability. Your customers know how to spot 'greenwashing,' so it is crucial that you show your commitment through actions, rather than just words, and stand up to increasing scrutiny. You can achieve this by developing a new customer communications strategy that takes sustainability into account.
Overcoming challenges
Though customers expect increasingly visible and impactful sustainability practices, they can be difficult to actually implement. To become genuinely sustainable you will need to make changes to the way you currently communicate, and this can be a daunting prospect. Customer experience is paramount, so it's natural to worry that radical changes will leave customers feeling unsatisfied, or even alienated. While this concern is understandable, it shouldn't stop you from embarking on a sustainability journey. You just need to develop a communications strategy that keeps customers onside every step of the way.
How to communicate conscientiously
333 billion emails are sent globally every day. People think of emails as an eco-friendly form of communication, as they leave no physical trace and don't require resources like paper or fuel to be delivered. Their convenience and accessibility are further driving forces behind their proliferation – it's a lot easier to hit send than to walk to a post box, especially for businesses that are sending out communications in their millions. But while delivery of letters generates around 20g of CO2e, emails still generate 4g of CO2e, and that's without attachments. This means that email communication still has a sizeable carbon footprint.
Therefore, it is crucial that we think consciously about our communications. Does this email need to be sent? What are we trying to communicate to our customers, and is it valuable to them? The benefits of communicating consciously are twofold: you can increase customer engagement while also advancing your sustainability goals.
Thinking about the customer experience
It's common for customers to open their inbox to discover they have been inundated with emails, many of which they delete immediately. This is giving rise to 'email fatigue.' People just don't have the attention span or interest to read through all the communications they receive. Reducing the number of emails that are sent to customers and ensuring they only receive emails with real value will not only help you become more sustainable, it will also improve your customers' perceptions of your brand.
You need to take a considered approach. That doesn't mean cutting out all physical communications or rarely sending emails. It means investing in researching and monitoring the engagement rate for various types of communication, along with its carbon footprint, and working to reduce volume, or target your customers more accurately. In fact, by identifying an underlying purpose and intended goal for each touchpoint, and ensuring that all communications are relevant and useful, their value to your customers will skyrocket.
The value of an omnichannel model
There is no one-size-fits-all approach when it comes to sustainability strategy or customer communications. Common solutions like going digital-only can be untenable in practice for many organisations, and they come with their own carbon footprint and the risk of alienating parts of your loyal customer base.
Flexibility and choice are key to keeping your customers happy. If you employ an omnichannel communications strategy that incorporates physical and digital mail, customers can then make their own decisions about what forms of communication are useful and engaging to them. Customers who appreciate physical mail can keep receiving it, while those that don't can opt for digital-only interactions. With the right expert guidance, it's possible to optimise physical mail to exceed your business goals at a vastly reduced carbon impact compared with unoptimised mail. Low-carbon materials, innovative formats to reduce page count and digitising certain parts of the pack like terms and conditions are great starting points.
What's more, it's now possible to perform accurate carbon calculations at a campaign level and measure the lifecycle footprint of printed communications. So whether you're sending ten pieces of mail or ten million, your business can deliver campaigns with full sight of their environmental impact.
Ultimately, you need to strike the right balance to keep your customers informed and engaged. It can be useful to have a physical copy of an important document, while general communications or reminders are well suited to email or SMS.
Remember it's about actions, not words, and it's clear that if we want to make meaningful strides towards sustainability, we need to balance changes designed to improve sustainability with a consideration for customer experience. With informed and engaged customers on side, your business can make the large-scale changes you need, confident that your customers will continue to receive the service they expect from you.