Accenture and Planet Labs partner for satellite monitoring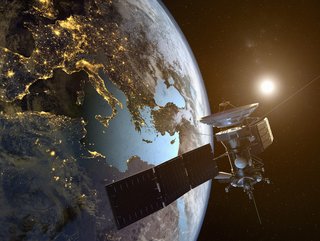 For the consultancy firm, satellite imaging will increase accuracy in operations, most notably in assessing climate risk as well as supply chain monitoring
Accenture and Planet Labs PBC are going into business together. The consultancy firm's Accenture Ventures Project Spotlight initiative will be using the data and geo-imagery that Planet Labs collects on a daily basis as its satellites orbit the globe.
The information shot back to earth will inform Accenture's approach to issues surrounding sustainability, especially as it relates to supply chains. Among the areas to be monitored are traceable supply chain strategies, climate risk assessments, and potential disruption regarding global value chains.
The Accenture Ventures' Project Spotlight programme seeks to engage technology start-ups to fill innovation gaps through early investment initiatives.
The programme's managing director Tom Lounibos commented on the move: "With its vast network of satellites, Planet offers one of the richest sources of daily, timely data about what is happening to our Earth – rich data that can yield incredibly valuable insights to hep drive sustainability advancements and benefit industry and society as a whole."
The many uses of satellite tracking
Planet's technology is most vividly illustrated in the approximately 200 earth imaging satellites. This fastidious monitoring of day-to-day changes on the planet enables companies and governments to react in near real time to climatic developments. Among sundry areas that can be helped by satellite imaging are energy transformation, sustainable agriculture, sustainable commodity sourcing, end-to-end supply chain tracking, and the identification of market trends and risks that can inform numerous organisations. The public sector can benefit, too, especially surrounding food and energy security and tactical decision making.
Kevin Weil, president of product and business at Planet, struck a sanguine note when commenting on the partnership: "Accenture has demonstrated a deep commitment to to sustainability and to helping its clients around the world utilise innovative technologies and new sources of data to help drive their sustainability efforts forward, so we view this as a very strategic collaboration."