airBaltic reduces carbon footprint using one model of plane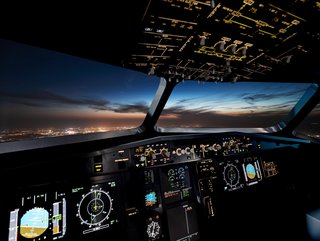 The carrier, which has seen a 25% reduction of emissions since adopting the Airbus jet, is on track to meet its net-zero sustainability goals by 2050
Air travel makes the world smaller, miraculously allowing someone in, say, London to reach Tokyo in about 12 hours (it takes a boat six weeks to do the same); but it is also extremely deleterious to the environment and makes people think twice about the mode of travel altogether.
In light of this sentiment, airlines hitting their sustainability goals is of the utmost importance. One of the standouts in this regard is airBaltic, the flagship carrier of Latvia, and an airline that is on track to reach its sustainability goal of carbon neutrality by 2050.
To what does airBaltic attribute this success? The adoption, across its entire fleet, of one make of aeroplane: the French-designed and manufactured Airbus A220-300.
A one-model airline
The carrier first adopted this model aeroplane in 2016, and since then, airBaltic has become the largest operator in the world of this type of aircraft model. It made the decision in 2020 to make the model the sole jet it uses. Since making the move, airBaltic has already reduced its carbon emission by 20%
The Airbus A220-300 has a further capacity to reduce CO2 emissions by 25%; additionally, it can reduce Nox emissions by 50%.
The airline has benefitted over the past year, as the price of fuel has skyrocketed due to geopolitical factors such as the war in Ukraine. According to the group CEO Martin Gauss: "With the higher fuel cost, our best offset against this is the Airbus A220-300 because we have 25% less fuel burn this year than we've had in the years when we were using different aircraft."
It's not for lack of air miles: since adoption, the airBaltic's Airbus A220-300s have logged more than 120,000 flights, flying over 263,000 block hours.
And the carrier will continue stocking the model: December 31 of last year saw its 39th join the fleet, and this number is expected to hit 50 by 2024.