Arrival: Revolutionising EVs with zero-emission goals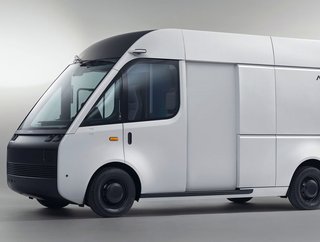 Arrival is reinventing both the design and production of electric vehicles for end to end sustainability, Credit: Arrival
In a bid to make the transportation sector more sustainable, electric vehicle company Arrival has committed to a number of zero-emission goals
Delivering zero-emission solutions, Arrival offers functional, affordable and sustainable utility vehicles for urban living.
On a mission to reinvent the design and production of electric vehicles for end-to-end sustainability, Arrival is focused on creating products that can deliver the radical impact we need to combat the worst effects of the climate crisis.
What are Arrival's sustainability goals?
According to Arrival, road transportation has the fastest-growing amount of emissions, accounting for 10% of global CO2 emissions.
To play its part in mitigating this, Arrival has announced a revolutionary method of design and production to reduce the cost of electrification, thus promoting a clean, circular and equitable future.
The company's main goals include:
Lowering carbon emissions and reducing air pollution in cities
Emitting zero tailpipe emissions
Electrifying commercial vehicles to reduce emissions
Low impact is business impact by measuring and minimising environmental footprint
Using composite materials that remove the need for large-footprint processes
Additionally, Arrival has committed to The Climate Pledge, with the goal of achieving net-zero carbon emissions by 2040. The business approaches sustainability with a circular mindset, crafting products that can be repaired, reused and recycled.
Our vehicles are upgradable, benefiting from continual software and hardware updates to ensure their longevity. Embracing modularity, we've engineered a grid-based architecture that simplifies component replacement.
What's more, its commitment extends to Arrival's environmental management system, as the business strives for ISO 14001 accreditation across all production sites and maintains a zero-waste-to-landfill ethos in our Microfactories, repurposing production offcuts into vehicle components.
Arrival also has a strong emphasis on equity, due to its work empowering communities and sharing the advantages of green technologies, as its vehicles are designed for accessibility, ensuring inclusivity for all users. Additionally, the business embraces local supply chains to provide opportunities for local talent which fosters economic growth in communities.
*************************************************
For more insights into Sustainability - check out the latest edition of Sustainability Magazine and be sure to follow us on LinkedIn & Twitter
Other magazines that may be of interest - EV Magazine | Energy Digital
Please also check out our upcoming event - Sustainability LIVE in London at the BDC on Sept 6/7th 2023
*********************************************
BizClik is a global provider of B2B digital media platforms that cover 'Executive Communities' for CEO's, CFO's, CMO's, Sustainability Leaders, Procurement & Supply Chain Leaders, Technology & AI Leaders, Cyber Leaders, FinTech & InsurTech Leaders as well as covering industries such as Manufacturing, Mining, Energy, EV, Construction, Healthcare + Food & Drink.
BizClik, based in London, Dubai & New York offers services such as Content Creation, Advertising & Sponsorship Solutions, Webinars & Events.