Banks can use tech to boost sustainability: Here's how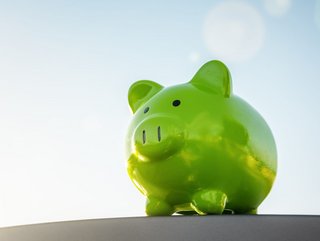 Credit: Getty Images
Glenn Gillis, CEO of Sea Monster, shares how technology can enable organisations in the financial sector to lead the way with sustainability
Britain's big banks face a number of significant challenges. The first, and most obvious, is the pressure being brought on their business units by an ever-growing cohort of challenger banks and fintech startups. In fact, research shows that as many as 44% of businesses have made the switch from a traditional bank to an online-only one (with 65% claiming that they've done so in search of a better product).
But product offerings aren't the only methods that industry upstarts will use to disrupt traditional banks. They'll also likely tout their environmental credentials, especially when it comes to what they're able to do with much leaner footprints than the big, traditional banks. If they're feeling particularly uncharitable, they may also point out that the 60 largest commercial and investment banks collectively financed US$3.8tn in fossil fuel companies between 2016 and 2020.
That said, traditional banks aren't helpless when it comes to the matter of sustainability. Far from it. By using the right technology in the right ways, not only can they boost their own efforts around sustainability but they can also bring their customers along with them too to make a very significant difference to their business operations and ultimately, their commitments to our future planet.
Understanding climate, societal anxiety
In order to understand why sustainability is becoming such a major point of difference for companies, it's important to remember that more than two-thirds of Brits are worried about climate change. There is also a growing awareness that almost all of the companies responsible for driving climate change require financing and, for the most part, that financing comes from banks. So, if they discover that their bank supports environmentally harmful business activities, it is very likely that customers will look elsewhere for their own financing needs.
And it's not just individuals who'll make the switch either. Big institutional investors, such as pension funds, have increasingly rigorous criteria around sustainability and will quickly move to a new bank if their existing one doesn't meet those criteria.
Of course, sustainability isn't just about the environment. It's also about a bank's ability to demonstrate that it is a good corporate citizen that plays a positive active role in the communities it operates in. Additionally, it's about a bank demonstrating that it has good corporate governance structures in place, to ensure it doesn't suddenly end up getting itself and the broader industry in trouble.
The latter is also particularly relevant given that the collapse of Silicon Valley Bank and Credit Suisse is still very fresh in the memories of many of us, and that we currently find ourselves in the midst of one of the biggest cost-of-living crises in decades.
Use tech, bring customers along the way
Here, technology has an important role to play. There are some obvious roles tech can play, such as using converged technologies like data analysis and artificial intelligence (AI) to identify where an organisation can be more efficient in its business operations. Those same technologies can also help ensure that organisations don't hold onto investments that aren't serving them from a sustainability perspective and that they rather shift focus to the ones that do.
Whilst this is hugely useful, when it comes to sustainability, it's critical that banks don't just make internal changes and hope that, in doing so, they'll retain customers. It is crucial that they also demonstrate how they're making an effort and bring their customers along with them.
Here, gamification can be incredibly helpful. Simply put, gamification is the application of game mechanics and game logic to enhance systems, services, organisations, and activities in order to motivate and engage users.
Technology has simply made it easier to apply gamification principles to banking apps and other products. That, in turn, can help boost customer engagement, make processes easier to understand, and increase visibility, all of which are vital for any bank trying to bring customers along on its ESG journey. Well executed, it can even make customers feel like they're contributing to that journey. While applying gamification principles needn't be complicated, banks shouldn't be afraid to explore how much potential for innovation there is in this space.
Find the right partner
Of course, using technology and different gamification techniques won't always come naturally to banks. Here, having the right partner by their side can be critical.
At Sea Monster, for example, we recently helped a UK financial institution enhance and upgrade its financial services training platform using gamification. The gamified experience aims to eliminate the potential for box-ticking, sloganeering, and greenwashing in the financial service industry and delivers sustainable financial skills training aimed at achieving scalable, impact transformation in the country's banking sector.
Embrace responsibility
Ultimately, banks have a disproportionately important role to play in solving some of the most wicked challenges of our time. It is likely then, that they will be at the forefront of the sustainability discussion for some time to come. Taking a leadership role in this space is not just a nice to have, rather, it is mission-critical.
Banks should therefore embrace the opportunity to do something meaningful. And with the right use of technology and gamification techniques, organisations in the financial sector can lead the way with sustainability, offering them a strategic advantage to engage and connect with their customers and to ultimately contribute towards paving a better future for our people and our planet without compromising on profit.