BeeHero raises $42m in the name of precision pollination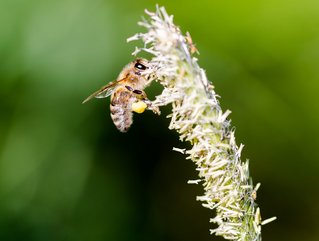 The money, which comes off of a successful year of growth, is to be directed towards spending on R&D as well as on further international expansion
The avatars of precision pollination, BeeHero, have received a boon after it was announced that it had completed (an oversubscribed) $42m in Series B fundraising.
Flush with the cash, BeeHero is looking to invest in R&D, as it expands the ground for data collection in support of the Sustainable Agriculture Ecosystem, which it sees as vital in addressing problems surrounding global food security.
Fueling expansion
The funding comes off of what has been a good run for BeeHero: the company, which has seen 300% in year-on-year growth, currently manages over 100,000 for the purposes of its high-tech pollination and has recently begun its expansion into Australia, Europe, South Africa and South America.
Already, the company has the largest bee and pollination dataset in the world. Through analytics, it is working to optimise pollination. Included in its offerings is technology that allows beekeepers to remotely monitor their apiaries.
Among the investors on this most recent round of fundraising were Convent Capital, General Mills, Cibus Capital (formerly ADM Capital), Rabobank, MS&AD, Firstime, J-Ventures, Plug&Play, iAngels, Gaingels, and UpWest, among others.
Speaking on the company's mission, BeeHero CEO Omer Davidi had the following to offer: "We have seen firsthand thee challenges our growers face from inefficient and inadequate pollination. To offset this, more and more farmers are adopting new technologies to meet the nutritional needs of our growing population.
"Our Precision-Pollination-as-a-Service is an exceptional business proposition. We are proud to have led this round and are looking forward to taking BeeHero to the next level."
BeeHero is animated by the increasingly precarious food situation the world faces. With the global population expected to hit 10 billion by the middle of this century, more food will have to be produced by then than in the last ten thousand years of human history combined and food supply will have to increase capacity by 70%.