Climate campaigners sue BNP Paribas over fossil fuels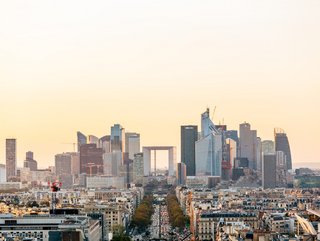 La Defense, the Paris financial district
The plaintiffs, a group of French NGOs, evoked 2017's "duty of vigilance" law, which insists that companies monitor their environmental activities
The willingness of environmental activists to take on major banks for financing climate change-causing fossil fuel companies is increasing in intensity after it was announced that a number of French NGOs are suing the major French bank BNP Paribas.
Among the plaintiffs are Les Amis de la Terre France, Oxfam France, and Notre Affaire à Tous.
BNP Paribas presents a considerable foe. The bank is among the largest in the world. Also, it is poised to put up a good fight when it comes to the matter at hand: the lawsuit claims that, at $55bn in financing between 2016 and 2022, the Paris-based bank is Europe's single largest lender to the fossil fuel industry.
Speaking on the lawsuit, Oxfam France Advocacy Officer Alexandre Poidatz commented: "BNP Paribas continues to write new blank cheques to the largest fossil fuel companies without setting any conditions for an oil-free, has-free ecological transition."
A precedent in law
The lawsuit has precedent in French law, with the plaintiffs evoking the legal basis of "duty of vigilance." This law was adopted by the French government in 2017 and decrees that companies there have vigilance standards to ensure that there are no human rights or environmental violations. This measure has been used before, for instance against the food and beverage company Danone. The opposition in this case took issue with the company's use of plastic.
Speaking on this tactic, Justine Ripoll, a campaigner at Notre Affaire á Tous noted: "The French duty of vigilance law imposes an obligation on multinationals in all sectors to take action to protect human rights and the environment, and to do so efficiently. The financial sector has a huge responsibility in our collective ability to comply with the Paris Agreement."

BNP Paribas has already instituted some measures to lessen its financing of fossil fuels. In January it instituted a new policy seeking to reduce its financing for oil extraction by 80% to under €30bn by 2030.