Supply Chain Sustainability
Cognizant's diligently curated GfK modernisation partnership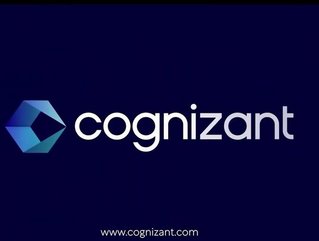 Cognizant's Anuj Seth–Chief Delivery Officer, Central Europe–discusses the company's partnership with GfK, transforming for the modern age & sustainability
Most businesses are setting internal net-zero emission deadlines to appease stakeholders and future-proof their business. At IT consulting company Cognizant, it is time to take responsibility.
The company, which works alongside businesses to provide advisory and practical IT aid, is not only partnered with some key global businesses to offer assistance in digital transformation and other IT services to achieve net zero but is also looking to mitigate its own operations and achieve the standard by 2030.
Net-zero initiatives at Cognizant include investing in renewable energy and increasing energy efficiency. Cognizant is ready to meet this target, with Anuj Seth certain they're on course.
Seth has over 20 years of experience in Europe's IT outsourcing industry, joining Cognizant in 2014. He's currently Chief Delivery Officer (CDO) for the Central European region – the second biggest outside the US.
"I have held multiple leadership roles. In my current role, I am responsible for client delivery in Central Europe," says Seth. "Cognizant engineers modern businesses and helps clients modernise their technology. We help our clients do what others can't: operate with human insight, but at superhuman speed. So they get ahead, and stay ahead."
Many businesses Cognizant works with are navigating their own net-zero ambitions, so the company is developing sustainable solutions for those global clients seeking to minimise their own carbon footprints – which is where Seth is keen to lead the change.
Partnership with GfK
Cognizant has had a partnership with GfK since 2018. The two are working together in the development and support of core business applications like SAP and Salesforce, as well as applications supporting other business processes.
"We provide a global and scalable delivery model that isn't just cost efficient, but that also helps GfK reduce time to market," says Seth.
"We are part of their core IT team, supporting various transformation and modernisation programmes," said Seth. "We are supporting GfK with specialised knowledge on application rationalisation and assessment; cloud transformation; leveraging domain knowledge in Information Media; and working to drive the realisation of the goals (of Gateway initiative)."
Cognizant's differentiators in media and information management
"Cognizant's media footprint dates back to our foundation days when we started our partnership with Nielsen Media Research. We have built a domain-led media practice with expertise across the media life cycle, starting from content production, distribution, monetisation, audience measurement and advertising," says Seth.
To build long-term growth, Cognizant believes media firms need to build meaningful customer relationships.
"Cognizant works with the top global media and entertainment companies, leveraging the core IT services complemented by our acquisitions to deliver personalised experiences and customer-centric outcomes," said Seth. "Our strong partner ecosystem – including Google Cloud, Microsoft, AWS, Snowflake, Salesforce, and SAP, among others – strengthens our ability to help our customers scale, co-innovate and monetise in a highly competitive environment."
The future-ready business benchmark
Cognizant released The Future-Ready Business Benchmark, a study of over 2000 executives conducted by Economist Impact to define what it takes to be future-ready.
Survey highlights showed that over 60% of respondents are planning for advanced technology. However, nearly 50% said they have failed so far to achieve significant value from existing technology investments.
"90% of respondents recognise ESG issues are an essential aspect of being a modern business," says Seth. "But only 35% are currently incorporating ESG into company strategy."
And that is where Cognizant is ready to step in.
Read the full GfK report HERE.