COP27: Can China and the US see past mutual hostility?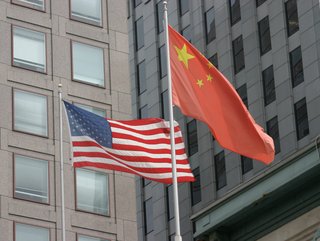 Are Chinese-American hostilities going to hinder global progress on climate change, or is COP27 a rebirth of cooperation between the two?
Often enough, it is easy to be cynical about events like COP27, which is currently being held in Egypt. The annual United Nations Climate Change Conference is the time of year when that most supranational of international bodies – the UN – is meant to tackle that most supranational of problems – global warming.
It is a shame, then, when shortsighted rivalries and slights hinder what is truly essential cooperation.
Look no further than the deteriorated state of relations between the United States and China. These two nations are indisputably the largest CO2 emitters in the world, they are the two largest economies in the world, and, following this train of logic, they are the world's two most significant geopolitical rivals, each viewing the other with an increasing level of suspicion.
It wasn't always this way. While elements of the American government had been wary of China's rise for decades, Washington approached the upstart power with the spirit of cooperation. That all changed when former President Trump declared a trade war on China. But even still, at last year's COP26 in Glasgow, the US and China were able to unveil a pact that would see both sides cut emissions.
A deterioration in relations
That was before relations really took a plunge in August, when US Speaker of the House Nancy Pelosi visited Taiwan, an island that mainland China's leading Communist Party regards as a renegade province and an area off-limits to US meddling.
The pact signed in Glasgow was undermined. Said Xie Zhenhua, China's leading official on climate change, this week in Egypt: "But just as everything was going well, Nancy Pelosi invaded Chinese sovereignty, and hurt the Chinese people's feelings. That was against the spirit of the joint communique."
Since last summer, dialogue between the countries has been in a deep freeze, making cooperation on climate change nearly impossible.
Zhenhua lays responsibility squarely on the US, which he said must "clear the barriers" before talks between the two countries could recommence cooperation.
He commented further: "It is the responsibility of the US. We hope the US will take the initiative to clear the barriers. I think the door was absolutely closed by them. We in China are trying to open it."
His American counterpart John Kerry, after speaking with Zhenhua (though "we're not having any formal meetings") struck a more conciliatory tone that underscored the need for cooperation: "This is not a bilateral issue. It's a global threat to the planet. And we need to be talking to each other because we're the two biggest economies in the world and we're the two biggest emitters in the world."
If there's one silver lining from this geopolitical drama, it is that these two major climate change envoys have spoken to each other at all. Perhaps, there is cooperation on the issue to be had, after all. Hopefully, climate change will provide a reason for rapprochement between these two increasingly antagonistic superpowers.