Dispute over funding threatens to derail COP15 meeting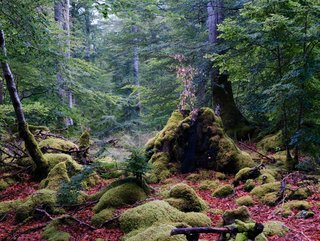 At this year's UN biodiversity summit, poorer countries are calling on wealthy ones to contribute more, while wealthy ones are pointing to China and Brazil
All is not well at COP15, the UN biodiversity conference which is this year, while being hosted by China, is being held in Montreal, Canada. (The conference was scheduled for 2020, but Covid got in the way; it is now being held in Canada due to China's late zero-Covid policy.)
A funding stalemate centred around who pays for the protection of biodiversity has caused representatives from developing nations to walk out of discussions.
Some countries in the global south – notably, ones that are lower on the socioeconomic ladder – want to see a new fund created to protect biodiversity and are insisting that this be part of the meeting's final resolution.
Meanwhile, European countries and others of the global north are baulking at the prospect of giving more. Instead, they are pointing their fingers at China and Brazil. Both of these nations are recipients as developing countries. But their status as such was determined in an earlier round of talks thirty years ago. Since then, both nations' economies have grown significantly. The European nations feel that they should be contributing a lot more.
Many developing nations at the conference are unwilling to move forward as a result of this funding impasse.
Restoring nature
The funding would go toward protecting important ecosystems around the world. Currently Choina, Brazil, India, Mexico and Indonesia are the to9p recipients of the funds, which are allotted through the Global Environmental facility. The next round of funding will see $5.3bn distributed over the next four years.
The meeting, though, has not been a complete loss. Ten restoration projects across the world have been announced. These are to receive both funding and scientific advice in the coming years. When added together, the land committed for restoration comes to 68 million hectares, which is an area larger than France. Among the projects are cleaning the Ganges River in India, protecting dugongs in the Persian Gulf, planting trees and savannahs in Africa, and supporting traditional farming methods in Central America.