Supply Chain Sustainability
Earth Day: Screening for supply chain sustainability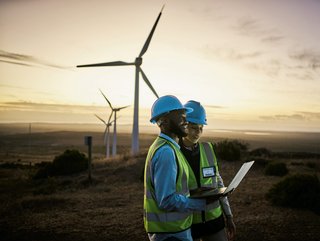 Credit: Getty Images
Sumit Vakil, Chief Product Officer at Resilinc, shares why screening for supply chain sustainability, CSR and ESG risks must go beyond tier-one suppliers
Today, 22nd of April, marks Earth Day, and there is much for businesses to reflect on when it comes to ESG, CSR and sustainability. All of which are becoming increasingly significant issues for the supply chain.
Regardless of the best intentions to do the right thing and operate ethically, your organisation could be at risk of legal troubles and reputational damage without sufficient risk monitoring. Whether it's unethical practices, safety concerns, or pollution violations, any violation or compliance issue that arises at a supplier level can lead to significant disruptions in your supply chain.
With growing awareness of climate change and the increasing need for corporate responsibility, it's essential for businesses to build upon their CSR, ESG and sustainability strategies. Consequently, supply chain and procurement specialists must ensure their supply chains are transparent and free of any violations.
That's why the ability to assess, monitor and report on the sustainability and ethicality of supply chains has become more important than ever. As a result, screening and tracking suppliers to ensure they have sustainable and ethical business practices in place should be a fundamental part of an organisation's ESG and/or CSR programme.
However, when assessing, monitoring and reporting you must go beyond high-volume, tier-one suppliers. Given that as much as 90% of the problems in the supply chain could originate with sub-tier suppliers, supply chain sustainability, ESG and CSR risk is a visibility and knowledge issue.
Multi-tier supply chain mapping
The first step towards full supply chain visibility is to introduce multi-level supply chain mapping. By doing so, you can get a full understanding of where all your parts and components come from, as well as the links between all your suppliers at different levels. Knowing how all of this is connected and what happens at each of the touchpoints, is crucial from ESG, CSR and sustainability risk management perspectives.
In order to have real-time insights into any potential risks, you need to invest in monitoring tools and predictive AI-driven solutions to respond promptly and address problems. For instance, Resilinc's supply chain monitoring platform EventWatchAI issues alerts almost daily on environmental hazards, labour violations and other disruptions at suppliers around the world. In the first quarter of 2023, it saw a 200% increase in labour violation alerts compared to the same period in 2022.
By leveraging the latest technology, supply chains can be mapped and monitored with unmatched precision, giving businesses a head start in progressing towards sustainable supply chains, as well as safeguarding the progress already made by avoiding supply disruptions.
Best practices in sustainability, CSR and ESG risk screening
To manage supply chain risks related to sustainability, CSR and ESG, some key principles and best practices should be applied. If you want to implement visibility and transparency into your supply chain, make sure to follow these steps:
1. Monitoring – ensure that your suppliers are being monitored across critical risk areas. These include health and safety issues, underage employment, unpaid and late wages, illegal overtime, and pollution violations, to name but a few. All these can translate into financial, legal and brand issues, and can ultimately cause serious disruptions. Remember to monitor the entire supply chain down multi-tiers for the best results.
2. Quantifying – as a next step, identify and highlight suppliers with strong CSR, sustainability and ESG policies and strategies in place. This will enable you to pinpoint the suppliers that may be more vulnerable and in need of fixing existing problems.
3. Mitigating – collaborate with at-risk suppliers to establish joint action plans to close gaps and reduce exposure to any potential issues. Work with suppliers where possible to find a solution rather than being quick to find an alternative. Where possible it's much easier and more cost-effective to collaborate with existing suppliers than find a replacement, if the risk isn't too great of course.
4. Assessing – conducting ongoing supplier risk assessment surveys specific to CSR, sustainability and ESG practices, is another recommended best practice. Regularly check your suppliers' readiness in these areas to identify the weakest links in the supply chain.
Final words
This year's Earth Day theme – Invest in Our Planet – acts as a timely call to action for businesses. Encouragingly, many organisations across the UK have a genuine desire to adopt more sustainable and ethical business practices, and in turn, this is certainly expected by both customers and employees.
With this in mind, organisations must invest in their CSR, ESG and environmental efforts, of course, the same applies to supply chain and procurement experts who must prioritise visibility and transparency in their supply chains.
Words: Sumit Vakil, Chief Product Officer at Resilinc