ESG Flo: Bain & Co-backed venture helps companies trace data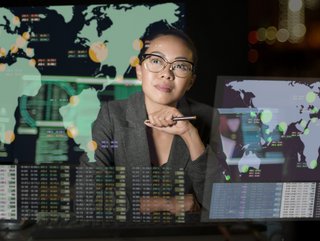 Credit: Getty Images
Sustainability teams spend 70% of their time collecting data. ESG Flo, a new Bain & Co-backed venture, helps businesses put this time to better use
ESG Flo, a venture recently launched by Bain & Company, has revealed research showing that sustainability teams devote around 70% of their time to gathering data, which could be better utilised to make a more significant environmental impact.
The ESG Flo solution is one of several sustainability-related services and products offered by Bain & Company.
It utilises artificial intelligence-enabled data management tools to help manufacturing and industrial organisations achieve their sustainability objectives more effectively, by making data more transparent, traceable and comprehensive.
Making sustainability data more transparent
Patrick Obeid, founder and CEO of ESG Flo, recognised the necessity for a tool like ESG Flo after participating in several environmental projects during his tenure as a Bain & Co employee.
He said: "ESG Flo was born out of the desire to do our part in helping solve the complex climate problems in our world. Our vision is clear: to provide companies with the necessary data backbone to achieve their ESG targets and make more effective cost, risk and compliance decisions.
"By optimising data ingestion in an auditable platform, our pipelining solution automates and streamlines environmental data processes. Now business leaders can focus on what really matters, cutting carbon Scope 1, 2 and 3 emissions."
Bain & Co's "Founder's Studio" is a department under the "Engine 2" division, which aims to create innovative software and data companies based on the firm's distinct expertise. ESG Flo is the first of its kind.
Transparent, traceable and complete data
ESG Flo's research states that sustainability teams across various industries waste time and are often unprepared before audits. ESG Flo's technology provides the necessary framework for businesses to attain data efficiency and accuracy while also utilising AI. Some of the technical capabilities offered by ESG Flo include:
Data visualisation and dashboards for insightful goal setting, initiative tracking and benchmarking
Data gap flagging, anomaly detection, error proofing and data immutability
Dedicated auditor functionalities that provide access to facilitate feedback between auditors and data managers, and address the growing need for reasonable assurance
"We believe in the power of our people," said Ron Kermisch, Head of Founder's Studio and partner at Bain & Co. "Our founders and their teams are selected from the top 1% of business talent in the world.
"We provide them with the support necessary to succeed by giving them access to Bain's global client and alumni network paving the way for innovation. ESG Flo is an exciting inaugural example of this strategy in action."