Exclusive interview: OQ Chemicals' Marcus Rubio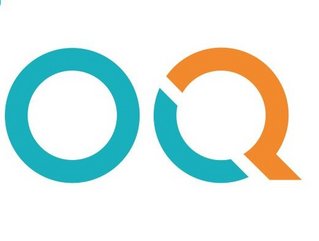 Marcus Rubio, Maintenance Team Leader at OQ Chemicals discusses the company's future.
Marcus Rubio, Maintenance Team Leader at OQ Chemicals, discusses the business's future plans and partnerships in an exclusive interview
Meet Marcus Rubio, who oversees the spectrum of instrument and electrical equipment maintenance, along with strategic upgrades within the plant through his role leading the Maintenance Team at OQ Chemicals in Bishop, Texas.
OQ Chemicals stands as a distinguished global force in oxo chemical production. The comprehensive range of products offered by OQ Chemicals plays a pivotal role in various industries including coatings, lubricants, sunscreens, cosmetics, printing inks and more, making them a reliable partner for diverse business needs.
In an exclusive interview with Marcus Rubio, Sustainability Magazine discusses OQ Chemicals' digital transformation and future plans.
Tell us about your recent sustainability and digitalisation upgrade.
At OQ Chemicals, we prioritise sustainability and safety as our core values. When arriving at the Bishop site, it was overwhelming to see the wide array of lighting products used throughout the facility, including everything from metal halide and high-pressure sodium to fluorescent, incandescent and even mercury vapour. Managing replacement bulbs and ballasts for such a wide range of products, many of which contained toxic mercury, became a challenge.
To address these issues, we upgraded our standard lighting to energy-efficient, long-lasting industrial-grade LED fixtures. The decision not only resulted in significant cost-savings but also improved our operational efficiency. The move to LED lighting solved many workplace safety challenges and immediately reduced our overall energy consumption, aiding our larger global initiative of reducing our environmental impact.
Tell us about your partnership with Dialight.
I had some familiarity with Dialight from my previous experience upgrading our Bay City facility. When we were looking for a solution for our Bishop location, we evaluated products from Dialight along with a few other lighting manufacturers. Dialight's long-standing reputation for producing durable products made it a top contender.
To compare the options, we installed fixtures from both manufacturers and the differences were stark. Dialight's products had a lower profile, superior quality of light, reduced glare, robust mechanical construction and the added benefit of a 10-year warranty. The positive feedback received from our operations team and the notable performance advantages observed solidified our decision to choose Dialight.
What are the continued benefits of LED lighting?
Dialight's LED lighting has provided us with numerous benefits, including clear illumination to ensure tasks are performed safely, a long lifespan that has virtually eliminated the need for maintenance, reduced downtime and associated costs, minimised risk of breakage and potential hazards due to the absence of glass tubes and improved energy efficiency. Additionally, utilising Dialight's linear lighting with backup battery power in our electrical load centres was definitely a step in the right direction with safety.
What results have you seen from this partnership?
Dialight's fixtures continue to work like new, even after having some of them installed for close to ten years already. There has been zero colour-shifting as all lights have held their crisp, bright and clear colour since the day of installation. We know if there are ever any problems, Dialight is there to promptly address them without any hassle.
The most significant result has been the drastic reduction in time and money spent on maintaining our lighting. We estimate our annual savings to be more than US$50,000 in lighting-related maintenance expenses alone.
What are your plans for the next 12 months?
Over the next 12 months, we plan to continue upgrading to LED lighting across all our facilities as part of our ongoing commitment to improving sustainability and reducing emissions across our plants.
*************************************************
For more insights into Sustainability - check out the latest edition of Sustainability Magazine and be sure to follow us on LinkedIn & Twitter
Other magazines that may be of interest - EV Magazine | Energy Digital
Please also check out our upcoming event - Sustainability LIVE in London at the BDC on Sept 6/7th 2023
*********************************************
BizClik is a global provider of B2B digital media platforms that cover 'Executive Communities' for CEO's, CFO's, CMO's, Sustainability Leaders, Procurement & Supply Chain Leaders, Technology & AI Leaders, Cyber Leaders, FinTech & InsurTech Leaders as well as covering industries such as Manufacturing, Mining, Energy, EV, Construction, Healthcare + Food & Drink.
BizClik, based in London, Dubai & New York offers services such as Content Creation, Advertising & Sponsorship Solutions, Webinars & Events