Good job but more to do: the UK releases its Net Zero Review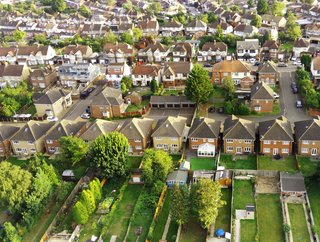 After a thorough job of reporting, the government has noted a number of successes but also points out the areas in which improvement is in order
After a study led by former UK Energy Minister Chris Skidmore, the British government has released its Net Zero Review. The gist of the report is easily reducible: the UK can do much more to reap the economic benefits of green growth.
Despite the report admitting as much, it still underscored the progress made over these last few years. New low carbon business jobs have pullulated across the UK, with a turnover valued at a staggering £41.2bn in 2020 alone. These numbers haven't dimmed ambitions though: the British Energy Security Strategy and Net Zero Strategy have a stated aim of bringing in an extra £100bn of private investment, as well as an additional 430,000 jobs, by the year 2030.
To meet these ambitious goals, the Net Zero Review proposed 129 recommendations covering diverse swathes of the economy and society. Notable among these are the following: backing businesses to include incentives for investing in decarbonisation (including through the system of taxation and offering advice to small businesses); putting in place a planning system that will keep net zero transition at the forefront, both on the national and the local level; driving the construction of energy efficient homes via legislating for the Future Homes Standard (eg, no gas boilers after 2025, widespread heat pump technology); and the development of cross-sectoral infrastructure in a way that encourages the adoption of green energy sources like hydrogen.
Nothing if not exhaustive
The process of compiling the report was quite exhaustive. Said Net Zero review chair Chris Skidmore: "In developing this report, we have engaged with communities, economists and climate experts from across the country through more than 50 roundtables and 1,800 submissions."
Skidmore, who is also the former Energy Minister and the MP for Kingswood, South Gloucestershire, noted the possibilities embedded in the progress and promise of a net zero United Kingdom: "My recommendations are designed to make the most of this historic opportunity, covering the length and breadth of the economy, so that people in every part of the country can reap the benefits of this both in their communities and in their pockets."