Governance: 5 risks and opportunities facing businesses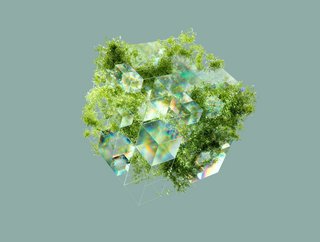 Diligent and Censuswide report addresses 5 risks and opportunities facing businesses
Diligent and Censuswide have partnered, sharing a report outlining the top five risk factors organisations face and opportunities they present
Diligent and Censuswide partnered on a survey to discover the critical governance risks and opportunities top businesses face. To do so, 900 Chief Risk Officers, CFOs, CISOs, CIOs and other risk and finance directors were surveyed across the UK and the US. The five risks and opportunities outlines were:
Human capital: Talent management, recruitment and retention
Technology and cyber risk: Specifically related to remote work
Regulatory change and compliance: With a focus on ESG and climate
Supply chains: Outsourcing and third-party risk
Lack of diversity: The threat of groupthink
Sustainability Magazine explores each of these risks in more detail.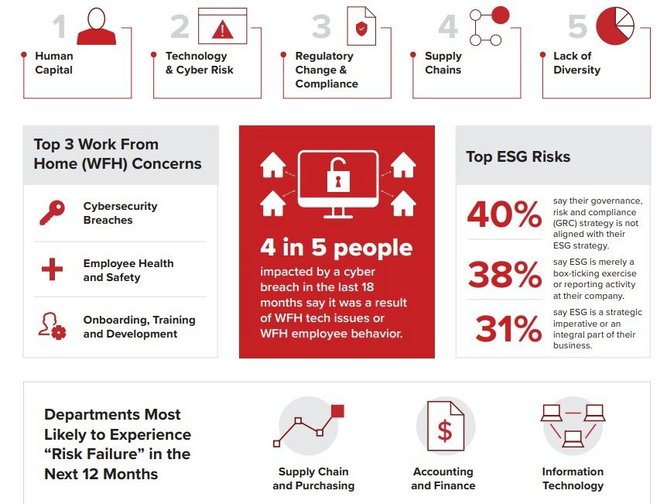 2022 Governance Outlook: 5 Risks and Opportunities
Human capital
"The Great Resignation" was coined in mid-2021 to describe the spike in employee turnover, catalysed by the normalisation of working from home (WFH).
In the report, Chris O'Neill, Board Member with Gap Inc., explains that businesses are seeing a new level of focus on talent and culture, because there is little choice if they want to stay competitive.
He explains: "One of the silver linings from [the pandemic] has been intentionality around talent – the realisation that people are burning out, and we need to think about culture in a different way as we evolve and adjust to the pandemic."
The report echoes that the current war on talent is now slowing down. Although companies are struggling to adjust to higher levels of turnover and competition, they must design new hybrid working models, to redefine company culture and norms in ways that can positively impact talent acquisition and retention.
Technology and cyber risk
According to the survey, 30% of participants encountered a cyber breach in the past 18 months.
A significant 77% of these breaches were directly linked to the WFH environment. The shift to WFH occurred suddenly during the COVID-19 pandemic, leaving insufficient time to establish adequate cybersecurity measures.
Consequently, organisations have been frantically attempting to address vulnerabilities over the past two years. Consequently, board members and management teams face challenges in keeping up with evolving cyber threats.
However, with the spotlight back on cyber risk, CIOs and CISOs can work to build a stronger foundation with the board and other management team members.
Regulatory Change & Compliance
Numerous businesses are unprepared to fulfil the reporting obligations expected, which will encompass a range of regulations concerning taxation, data privacy, and ESG matters, as well as climate-related requirements.
Before these regulations were set, organisations had a chance to reassess their technological infrastructure and establish a solid groundwork for streamlined compliance and reporting, particularly concerning ESG considerations.
"The importance of centralising your climate data can't be overstated – the core benefit of being able to 'collect once, reuse many times,'" says Adrian Fleming, former ESG Senior Commercial Director, Diligent. "Demands from regulators will continue to grow and change, and investors already have their own differing demands, which further complicates matters.
Overloading high-value staff with the collection and calculation of data for multiple frameworks using spreadsheets is riskier and more error-prone than ever before."
Supply Chain
Even two years after the onset of the pandemic, companies still grapple with the resilience of their supply chains while facing significant fluctuations in market demand.
The report highlights that organisations have the opportunity to enhance their supply chains by seeking more sustainable partners and actively mitigating third-party risks. This presents an opportunity to diversify their supplier base and rebuild a more robust and adaptable supply chain infrastructure.
Lack of Diversity
In 2021, the Black Lives Matter movement served as a powerful reminder of the work that still needs to be done to achieve equality. One prominent issue is the lack of representation of minority groups, particularly in positions of power, including corporate leadership. The composition of boards and executive teams often fail to reflect the diverse communities, employees, and customers they serve.
The absence of minority representation, spanning from top-level corporate leadership to frontline roles, exposes companies to risks, such as making detrimental mistakes that can harm performance and reputation.
The report highlights that businesses need to prioritise making progress towards the commitments made in previous years, with an emphasis on transparency and diversity discussions.