IBM: Building sustainable businesses with generative AI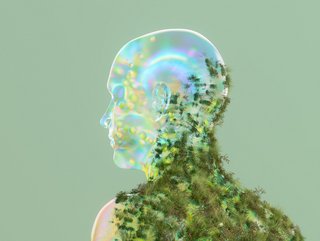 Generative AI has become recognised as a transformative tool by leading CEOs, Credit: Getty Images
Jonathan Wright, Global Managing Partner Finance & Supply Chain Transformation at IBM, discusses sustainability in the age of AI
Organisations are combining technology modernisation and sustainability into their core business processes, to improve their overall performance. For example, by enhancing user support tools to assist business leaders in making decisions that optimise cost, working capital and sustainability.
Jonathan Wright, Global Managing Partner Finance & Supply Chain Transformation at IBM, has recently discussed the link between sustainability and AI, as well as how CEOs and business leaders view the two.
Generative AI has become a top priority for CEOs
In recent years, generative AI has captured the attention of business leaders and has become recognised as a transformative tool by leading CEOs. Yet this transition comes with a number of challenges, such as knowing how to responsibly move forward, while maintaining the trust of businesses, employees and shareholders.
In fact, 75% of surveyed CEOs believe that the race for competitive advantage will be determined by who possesses the most advanced generative AI capabilities, according to a new IMB study, titled: "CEO decision-making in the age of AI: Act with intention."
Productivity or profitability has now been ranked as CEO's most important business priority, demonstrating a significant jump from 2022, when they ranked in sixth position, according to the latest CEO study by the IBM Institute for Business Value.
The modernisation of technology is also noted as a key factor in achieving productivity goals, ranking it as CEO's second highest priority.
What's more, 69% of CEOs reported seeing numerous benefits to implementing generative AI across their organisation, whereas only 29% of their executive teams agreed that they have the right knowledge to deploy it.
Leveraging AI for sustainability and profitability
Sustainability remains the greatest challenge for business leaders, due to factors such as struggling to manage manual data, unclear ROI and economic benefits, lack of insights from data, and regulatory barriers, to name a few.
Leaders are also growing increasingly aware that profitability and sustainability go hand-in-hand, therefore meaning that organisations must leverage opportunities to progress.
Sustainability and profitability roadmaps are also progressive steps for organisations, as they enable leaders to identify existing opportunities and shortcomings within the IT landscape. This not only facilitates decision-making but is likely to enhance productivity, too.
Organisations can leverage IT modernisation to drive progress towards their sustainability objectives through various means. Firstly, implementing AI can automate the processing of data, converting it into valuable outputs while maintaining data reliability.
Secondly, by adopting green IT solutions for enterprises to minimise their IT carbon footprint and potentially reduce computing costs by up to 30%. And, finally, by using advanced analytics platforms to offer transparent management of sustainability data across value chains.
******
For more insights into Sustainability - check out the latest edition of Sustainability Magazine and be sure to follow us on LinkedIn & Twitter
Other magazines that may be of interest - EV Magazine | Energy Digital
Please also check out our upcoming event - Sustainability LIVE in London at the BDC on Sept 6/7th 2023
*******
BizClik is a global provider of B2B digital media platforms that cover 'Executive Communities' for CEO's, CFO's, CMO's, Sustainability Leaders, Procurement & Supply Chain Leaders, Technology & AI Leaders, Cyber Leaders, FinTech & InsurTech Leaders as well as covering industries such as Manufacturing, Mining, Energy, EV, Construction, Healthcare + Food & Drink.
BizClik, based in London, Dubai & New York offers services such as Content Creation, Advertising & Sponsorship Solutions, Webinars & Events.