IHS Towers releases its 2022 Sustainability Report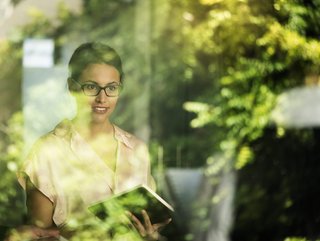 Credit: Getty Images
IHS Towers' 2022 Sustainability Report showcases the company's commitment to its stakeholders and the progress it's made throughout the year
As one of the world's largest independent owners, operators and developers of shared communications infrastructure, IHS Towers details its sustainability efforts in its 2022 Sustainability Report.
The report reflects IHS Towers' ongoing dedication to various stakeholders, including employees, communities, suppliers, customers and investors.
By providing communications infrastructure that fosters digital connectivity and inclusivity, the IHS's sustainability strategy revolves around four pillars: ethics and governance, environment and climate change, education and economic growth, and people and communities.
Through collaborations with international and local organisations throughout 2022, the company implemented targeted programmes that achieved significant scale and impact. Furthermore, IHS solidified sustainability as a fundamental principle by introducing it as a fifth core value, alongside customer focus, innovation, integrity and boldness, ensuring its integration across all aspects of the organisation.
"As facilitators of mobile connectivity, we believe we play an important role in the development of the markets in which we operate and continue to pursue our vision to help create a connected world where mobile connectivity further enables economic growth and social development," says Sam Darwish, Chairman and CEO of IHS Towers.
"2022 was a year of great accomplishment as we further grew our operational footprint. With that growth comes responsibility, and our company's key priority is reducing the negative impact of greenhouse gas emissions, which remain a significant challenge for our industry.
"We were proud to publish our Carbon Reduction Roadmap in October 2022, and I have been encouraged to see the remarkable community-focused environmental initiatives pursued by our local sustainability teams.
Darwish adds that the IHS team are passionate about "delivering positive social impact for our people, communities and broader stakeholders", and thanks the business's "incredible" partners for their ongoing support throughout 2022.
Key highlights of the 2022 Sustainability Report
The 2022 Sustainability Report from IHS Towers highlights several key achievements and initiatives. One notable accomplishment is the company's investment of US$7.5mn in community-focused sustainability programmes, bringing their total community investments to over US$22mn since 2017.
The report also showed that IHS Towers has committed to reducing the Scope 1 and Scope 2 kilowatt-hour (kWh) emissions intensity of their tower portfolio by approximately 50% by 2030, through their Carbon Reduction Roadmap.
In addition, the company's Frontline Workers Initiative – which granted scholarships to 18 students from Cameroon, Ivory Coast and Nigeria – provides financial scholarships for the children of frontline workers and equivalent suppliers to study at top-tier universities.
In terms of local partnerships, IHS Towers joined forces with the Brazilian NGO Afroreggae to fund AfroGames, educational centres in Rio de Janeiro favelas that offer free coding and English classes for approximately 200 residents. The company also contributed to renewable power projects, donating solar-powered streetlights across three states in Nigeria to provide lighting for communities totalling around 510,000 residents. In Rwanda, they supported the Development Bank of Rwanda's initiative by connecting solar power systems to 1,000 homes in the Rulindo District.