Insufficient data limits ESG progress, IBM study finds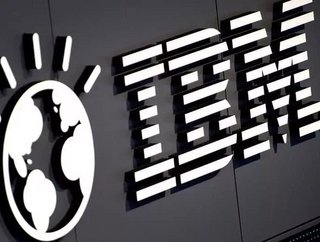 IBM
A new global IBM study has found that insufficient data is prohibiting both businesses and consumers from reaching their ESG goals
New global research from IBM Institute for Business Value has found that 41% of executives cite inadequate data as the main barrier holding back ESG progress.
The study, titled "The ESG Ultimatum: Profit or Perish," found that although ESG matters are becoming increasingly important for businesses and consumers, insufficient data prohibits both groups from achieving their sustainable goals.
The report states: "The term "ESG" has been stretched within an inch of its life. It's conflated with sustainability in some instances, and reporting metrics in others. In many contexts, it's spat out like a dirty word." It thus explores where businesses are going wrong, as well as how performance can be improved to unlock new value.
Key findings from IBM's The ESG Ultimatum: Profit or Perish report
Although 95% of companies have ESG goals, only 10% have made significant progress toward meeting them.
Executives (41%) believe that this is not only down to inadequate ESG data, but regulatory hindrances (39%), inconsistent standards (37%), and insufficient expertise (36%), too.
When companies lack the capacity to acquire, analyse and comprehend ESG data, they encounter difficulties providing more transparency to their consumers and meeting their expectations.
Jonathan Wright, Global Managing Partner Sustainability Services and Global Business Transformation at IBM Consulting explains: "Consumer commitment to environmental sustainability and social responsibility has intensified with consumers voting with their wallets.
"As a majority of consumers choose to buy from and work for ESG leaders, businesses must prioritise transparency and break down barriers to ESG data."
Only 41% of surveyed consumers felt confident with their understanding of sustainability to make ethical purchases and only 37% with employment decisions.
Consequently, only 2 in 10 individuals trust the statements companies make about environmental sustainability, falling from 5 in 10 just two years ago.
ESG is 'good for business'
A considerable majority of surveyed executives (76%) stated that ESG is central to their business strategy. In addition, almost 3 in 4 (72%) believe it to be a revenue enabler, rather than a cost centre, contradicting the notion that profitability and ESG are in opposition.
Seventy-six percent of executives agreed or strongly agreed that their organisation prioritises attaining ESG outcomes, rather than merely fulfilling reporting requirements.
"Data is the lifeblood of ESG," Wright adds. "Now is the time for enterprises to act. By operationalising ESG plans, enterprises are putting information in the hands of operators who can make informed business decisions that can improve their ESG impact on a daily basis.
"Organisations looking to increase stakeholder support and meet ESG reporting requirements should implement a sustainability roadmap that is inclusive of technologies, services and ecosystem partners that can position them for greater business success and help them address regulatory compliance."