International Paper releases its 2022 Sustainability Report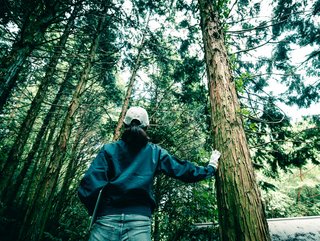 Since 2020, International Paper has conserved and restored more than 360,000 acres of forestland, Credit: International Paper
International Paper has released its 2022 Sustainability report, sharing the company's progress on its Vision 2030 sustainability goals
International Paper has released its 2022 Sustainability Report, showcasing progress towards its Vision 2030 goals and emphasising the company's dedication to creating a better future for people, the environment and the company itself.
The business contributes to daily necessities by producing planet-friendly packaging and renewable resource-based items like absorbent pulp. It has, therefore, become a leading recycler in North America, offering circular solutions to minimise waste and promote a more sustainable planet.
International Paper acknowledges the impact on natural and human capital, with the obligation to support the wellbeing of people and the environment.
"We recognise that our business model is entirely dependent on nature, and therefore biodiversity and climate are high on the agenda for International Paper and our broader industry," says Sophie Beckham, Vice President and Chief Sustainability Officer at International Paper.
"These two topics are inextricably linked, and our work on Healthy and Abundant Forests addresses the intersection in order to advance nature and climate-positive actions. We can't do this work alone; International Paper is committed to engaging with partners to share knowledge, develop tools to foster the adoption of conservation approaches, and constantly challenge ourselves to go further."
"Safe, successful and sustainable"
The company aims to promote circular solutions across its value chain and develop inventive products that can be fully reused, recycled, or composted. A comprehensive approach is taken to consider the entire life cycle of the products.
Central to their circularity strategy, the products undergo repeated cycles of reuse, recovery and recycling, while the byproducts from the manufacturing process are effectively utilised.
Mark Sutton, Chairman and Chief Executive Officer at International Paper, says: "We're proud to be a global leader in sustainable business practices. We continue to make progress on our Vision 2030 goals and commitments and believe in being a force for good in our communities by creating a positive impact.
"That means, using resources responsibly and efficiently, and ensuring that our business is safe, successful and sustainable today and for future generations."
International Paper has disclosed its sustainability information in accordance with the Sustainability Accounting Standards Board (SASB), the Task Force on Climate-related Financial Disclosures (TCFD), and has also addressed the Climate Change, Forest, and Water Security questionnaires from Carbon Disclosure Project (CDP).
Through these initiatives, the company transparently communicates the risks and opportunities related to sustainability in these crucial areas.