Supply Chain Sustainability
Interview with sustainability wine maven, Lucy Ramsay
By Interview with Lucy Ramsay of Accolade Wines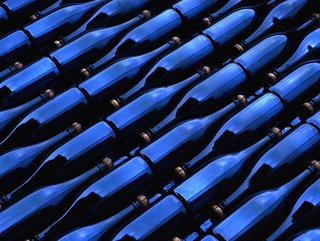 Wine is one of the world's most popular beverages, but according to the Accolade Wines, It is also among the most deleterious to the environment
Q: Where has Accolade made most progress when it comes to your sustainability agenda?
A: The majority of Accolade Wines' brands that are sold in the EU and UK have been certified carbon neutral since 2020, an initiative we are committed to and really proud of. The certification is part of the long-term commitment to sustainability and reducing our impact on the planet, which we made in our global strategy "Making Every Drop Count".
The creation of my role earlier this year shows our dedication to sustainability, its importance on our agenda and desire to make significant changes in this area.
Overall, 98% of all the packaging (by weight) that we use in the UK is recyclable.
We have also launched a new wine brand, Wise Wolf, which is bottled in 100% post-consumer recycled glass and is 100% recyclable. We are proud to lead the wine industry with Wise Wolf's innovative reimagining of what wine can be, rewriting the rules around traditional wine packaging.
Not only is Wise Wolf certified carbon neutral, but it also comes in a distinctive recyclable glass bottle, made up of 95.1% recycled materials. The labels are made from 100% recycled paper and the closures are made from 100% recycled plastic. Even the outer cases are made from 100% recycled paper pulp.
Every element of the packaging has been carefully considered, including bottle shape and size. From head to tail, the total pack is made from 95.1% recycled materials and can be recycled again. The remaining 4.9% consists of a virgin liner and bonding agents, used within the packaging. We're on a journey to reduce this further and improve each element of the packaging.
For the range being sold in Europe, we have consciously chosen to source our wines from regions that reduce the 'wine miles'; in this case, France.
Q: How is data and intelligence used to find improvements in your processes?
A: Within the supply chain, the sheer complexity of our business alongside gathering accurate, robust data can be time-consuming and difficult but is essential to our progress. Collaboration with data analysis experts using machine-learning software within manufacturing is leading to significant uplifts in wastage reduction and improvements in Overall Equipment Effectiveness (OEE).
Collaboration with suppliers and on-site trials help us understand the ability of the market to support us in reducing reliance on transport-related fossil-fuels. For example, we are currently assessing an opportunity to replace on-site diesel consumption with Hydrotreated Vegetable Oil (HVO).
Another significant issue is our reliance on natural gas, used to raise steam and hot water to meet hygiene and food safety requirements. We are gathering intelligence around options and timelines of availability for hydrogen, hydrogen mix, and REGO certificates, while, at the same time, continuing the process using data analysis to optimise our current levels of consumption.
Q: Which area of the business comes with the biggest challenge to make sustainability improvements?
A: Glass is our biggest hurdle to overcome. Although glass is a great material with many benefits relating to recyclability, transporting and manufacturing it is currently a greenhouse gas-intensive process.
The sheer number of bottles moving through our supply chain makes this one of our biggest levers to pull. However, the issue is further exacerbated by consumer perception of wine and it being synonymous with heavy glass bottles. Generally speaking, the belief is that the heavier the bottle the better the wine.
It is a monumental task to start evolving consumer attitudes, so people consider different packaging solutions for wine, but this is something we are committed to doing.
There is an increased focus within the UK glass bottle industry on transition to renewable energy, which will significantly reduce greenhouse gas emissions from manufacture. In addition to these efforts, at Accolade we are exploring various initiatives such as lighter-weight bottles, and how we drive consideration and purchase for alternative formats, such as Bag in Box and recycled PET flat bottles.
If we look at the example of Bag in Box, the numbers speak for themselves: the packaging for our premium Bag in Box product, Vino Società, is at least 80% lighter than the bottle equivalent; this means less energy is required to transport it, so there are less CO2 equivalent emissions.
There are also plenty of benefits for wine drinkers who have less money to spend at the moment. A 1.5L format gives shoppers value and convenience, with the boxes equivalent to two 750ml bottles and sold in a fridge-friendly size. The wine can stay fresh for up to six weeks after opening, which minimises waste and is ideal for single glass occasions.