Key considerations in the transition to an electric fleet
By Tom Rowlands, Managing Director, Global EV Solutions, Allstar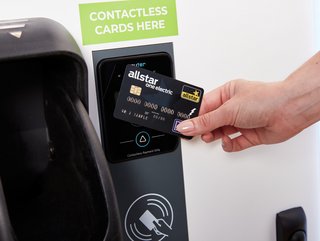 Allstar is leading fuel, EV and expense card provider
Mavens of electric vehicles FLEETCOR Allstar give Sustainability Magazine the rundown on what must be done for the tecnology to be fully adopted
UK businesses that operate a fleet of vehicles, have been getting more efficient for some time now, but more recently the need to limit their vehicles' impact on the environment has become even more vital – hence electrification is happening now.
What started as a trickle is now moving rapidly, and in greater numbers, than before. In fact, around 60% of all battery electric vehicles (BEVs) on the road are company owned, and the British Vehicle Rental and Leasing Association has forecast that the number of BEVs on the books of its members will rise a further 40%.
With momentum strong, it's important to discuss the key steps that businesses should consider in their transition to an electric fleet:
Converting (and engaging) drivers
Clearly electric vehicles (EVs) run differently to those powered by petrol and diesel, but for all the technology in EVs, the most vital component is always going to be the driver, and this is especially the case when businesses are using EVs.
While many companies will keep their EV fleets on site, a large portion of them will either be letting employees keep their work vehicles at home or giving them company cars. Either way, an employee's home suddenly becomes relevant for businesses, therefore engagement is required to get employees on board with a new way of motoring and 'refuelling'.
Managing and paying for EVs (on the road, at home and at work)
The entire system of supply for EVs is different from what they're used to, as are the suppliers, meaning that businesses will have to adapt to entirely new ways of paying, as well as new processes to put in place. We explore some key considerations for how this works on the road, at home and at work, below:
On the road
It is essential that a fleet's EVs can keep moving, and they need a network that supports them. Time spent charging is time not spent creating value for their companies, and one of the few downsides is that it can take much longer to charge EVs than it does to refuel a conventionally fuelled car. Even the fastest EV chargers can take thirty minutes or more to recharge a vehicle with a large battery.
Another key component is being able to find chargers and pay for charging while drivers are on the road. There are dozens of apps that can find nearby chargers, but few are made for use by fleets. Our partnership with Zap-Map helps drivers search for charging stations nearby and view, save and edit routes by planning which EV charging stations they can use on their journey. Electric charging cards enable any company, from a small plumbing company to a major logistics network, to simplify payment for electric charging on the road.
At home
Charging at home has become one of the newer challenges for businesses with EVs in their fleet as now employees' properties are a place where vehicles are being recharged, which blurs the line between work and the home.
Many drivers have concerns about charging their work vehicles at home, the costs associated with this and being out of pocket. There are many other considerations for businesses now about whether employees have driveways or off-street parking, do they have a big enough drive for their personal and work vehicle, what happens if they leave the business, having already had a chargepoint installed paid by the business?
For those that do have the ability to charge at home, then home charging solutions simplify this for EV fleets – as payments are made directly to a driver's energy supplier. This takes away the complication out of settling payments when drivers charge at home.
At work
Workplace charging can be the bedrock of a business' operation and the hub of its EV fleet. In order to establish this, considerations include, the number of charge points: working out how many chargepoints are needed. Not all vehicles need to charge every day, for example a 200-mile range car might only need to plug in at work once or twice a week.
Fast charging offers some obvious benefits, enabling businesses to get back on the road very quickly – some cars have the ability to charge from 10-80% in as little as 18 minutes. This can be highly effective during particularly busy periods or when vehicles are needed in almost constant use.
Managing charge points is another consideration. If all the car park charging points are full and employees' batteries are low, a policy might be needed to make sure that everyone is able to charge.
Choosing the right vehicle
Despite how different they are under the hood, EVs come in the same body styles that we're all used to and the numbers being developed are likely to surge year on year.
Small two-door compact vehicles like the Fiat 500e or Renault Zoe might not seem like ideal vehicles for commercial fleets, but they have their uses. They are typically inexpensive compared to larger vehicles and although they have quite limited range (the 500e has 194 miles, and the Zoe 238) they are very efficient.
However, EV range is typically a function of size and weight. Vans are the backbone of many commercial fleets, and although their weight limits their range, they are still viable for anything apart from extreme long-haul use.
Taking the next step
Transitioning a businesses' fleet to EVs offers great opportunities: greener, reduce costs and revolutionise the way they operate their vehicles, so the business runs more effectively than ever. But to move to electric does present challenges around changing the way a fleet is run, and how drivers use their vehicles.
That's why it's important to lean on the expertise in the marketplace. Speak to solution providers that can help facilitate the change, and streamline running an electric fleet.