Supply Chain Sustainability
KPMG & Circulor to meet demand for digital battery passports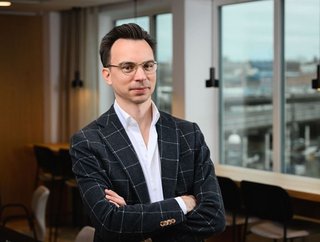 Tim Gore, KPMG Sweden Sustainability Advisory Director, Credit: KPMG
A new alliance between KPMG and Circulor empowers customers with traceability solutions for critical raw materials in battery value chains
KPMG and Circulor have announced a new alliance to enable customers to trace, monitor and control critical raw materials throughout their battery and other industrial value chains, from extraction to the end of a product's "first life" and beyond.
Digital battery passports
Circulor's innovative solution – the digital battery passport – plays a vital role in establishing a sustainable, responsible and circular value chain for batteries.
By utilising this software, the physical movement of critical raw materials is carefully tracked throughout the entire life cycle of the product, which has been designed to comply with upcoming EU regulations. This process involves capturing essential sustainability and product data, as well as facilitating recovery and recycling efforts.
"Full traceability of raw materials is the key to building sustainable and circular battery value chains, to securing scarce supplies and winning the race to net zero," says Tim Gore, KPMG Sweden Sustainability Advisory Director says. "The lessons learned in batteries can be applied to every other industrial sector facing sustainability challenges and rising competition for raw materials."
Supply chain transparency is "imperative"
Circulor's approach has the potential to assist the automotive industry in meeting the requirements of the US Clean Vehicle Tax Credit. This collaboration arrives at a time when global competition intensifies in the race for access to vital raw materials such as lithium, cobalt, nickel and graphite.
These materials play a crucial role in digital and low-carbon technologies, but their extraction and processing raise social and environmental concerns. As global demand continues to rise, many companies are seeking greater control over opaque supply chains, while boosting recycling efforts and aiming to secure supplies and fulfil sustainability objectives.
Douglas Johnson-Poensgen, CEO of Circulor, says that in business, supply chain transparency is "imperative". He adds: "Consumers and regulators increasingly want to know that products are sourced responsibly and sustainably.
"By harnessing the dual strengths of KPMG and Circulor, companies can accelerate progress toward their sourcing goals, mitigate risks, build trust among stakeholders, and create clear differentiation to win in the market – today and in the future."
The collaboration between KPMG and Circulor will expand beyond batteries to digital product passports and identifiers, supporting customers across industries to demonstrate responsible production and gain a competitive advantage.