LeasePlan driving success on G4S sustainable fleet plans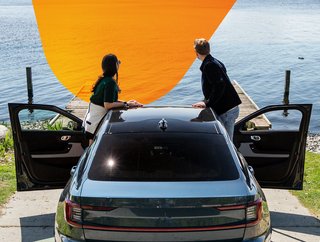 LeasePlan
Global fleet leasing company LeasePlan has overcome automotive supply problems to help security giant G4S decarbonise its UK fleet
The sustainability programme G4S UK has wrapped around its huge vehicle fleet is ambitious, and to help it meet its targets it turned to global fleet leasing company, LeasePlan.
LeasePlan operates in 28 countries and runs a fleet of around 1.8 million vehicles globally.
It is also a founding partner of the EV100, the global sustainability initiative run by the Climate Group – an international non-profit – to make progress on electrifying fleets worldwide.
In 2021 LeasePlan won the G4S tender to help decarbonise its UK and Ireland 1,600 car and light-commercial vehicle fleet.
But it's not just about decarbonisation. LeasePlan UK is looking at all four pillars of the G4S organisation – all of which touch fleet: safety and compliance, data measured fleet performance, cost and service improvements as well as reducing environmental impact.
G4S' Road to Zero strategy targets are ambitious. It aims to have all its passenger cars carbon neutral by 2030, followed by light commercial vehicles in 2035 and its entire fleet by 2040.
It is also making use of telematics and fleet management tools to optimise operations and improve safety.
Overseeing LeasePlan's work with G4S is Head of Strategic Account Partnerships, Leannda Cheetham, whose team provides end-to-end contract management, service delivery and strategic direction for some of the UK's largest fleets.
"To help G4S with their sustainability targets, we're working hard to move their people into vehicles that will help with its net zero goals."
But in the face of challenges in the automotive industry – rocked by supply chain crisis after crisis -– this has been far from straightforward.
"The supply simply has not been there," reveals Cheetham. Yet LeasePlan UK has succeeded in helping G4S move forward on fleet sustainability by finding creative ways to skirt supply chain challenges.
Its strategy to buy available hybrid and all-electric vehicle stock, under its established LeasePlan Flexible proposition meant that they could keep momentum for electric transition by leasing the vehicles on short-term contracts of anything between 3-24 months without the need for a long-term contract.
"We quickly scaled up our LeasePlan Flexible fleet to predominantly hybrid and all-electric rentals," says Cheetham. "This means drivers were able use these vehicles whilst waiting for their new company vehicle to be delivered. This has helped transition as many G4S drivers, as quickly as possible into hybrid or all-electric vehicles."
So what's next for LeasePlan and G4S?
"We're continuing to help roll-out G4S' decarbonisation project through delivery of low-emission vehicles in any way that we can," says Cheetham. She adds that the company is also "looking to find new and creative ways of adding value".
"Mission critical fleets are in our DNA, and we've worked with some of the world's largest organisations as they adopt new technologies."
Cheetham continues: "We're looking at things like how emerging technologies might be able to help G4S find cost savings, so we can add even more value through the relationship we're building together."
Read the full G4S digital report HERE.