New Jersey-made monopiles for a New Jersey wind farm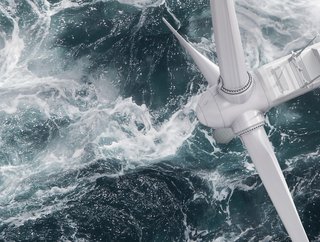 The deal signed between Atlantic Shores Offshore Wind Project and EEW Offshore Structures will see the monopiles come into action no earlier than 2024.
The story of wind power continues to evolve in the US state of New Jersey after the Atlantic Shores Offshore Wind Project 1 – which is the largest offshore wind project in the Garden State and the third largest in the US – entered into a partnership with EEW American Offshore Structures that will see the company provide the wind farm with monopiles.
Monopiles are the steel tubes driven into the sea bed that serve as support for the wind turbine spinning above the water's surface.
The wind farm is located 10-20 miles off the coast of Atlantic City, the popular resort and gambling destination on the Jersey shore. Once it is operating at full capacity, the wind farm will power over 700,000 homes with clean energy and bring at least $848m in economic benefits to the state.
It is the result of a partnership between Shell New Energies US LLC and EDF-RE Offshore Development.
The nature of its relationship with the monopile manufacturer at this most recent signing is a Pre-Commitment and Capacity Reservation Agreement.
Made in New Jersey
Monopile manufacturer EEW is one of the largest such in the United States. Once it gets its operations up and running in New Jersey – its facility will be located at the Port of Paulsboro Marine Terminal – it will be overseeing the United States' largest offshore wind manufacturing facility.
For Atlantic Shores, it is happy to be keeping so much of production and manufacturing in state. According to CEO Joris Veldhoven, this is not the first deal it has signed with a New Jersey company.
He commented: "With the recent announcements of Vestas as our turbine supplier and Ramboll as foundations designer, this agreement with EEW-AOS represents significant progress towards 'Made in New Jersey' monopile manufacturing and the creation of quality jobs in the Garden State. We are confident that EEW-AOS will have the site prepared to start manufacturing monopiles for Atlantic Shores Project 1 in 2024."