New weather satellites track major weather events in Europe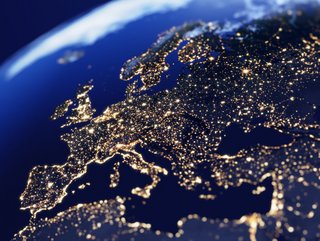 The new satellites, with the first going up today and another two in the next two years, will serve as an evolution and improvement of an earlier program
By the end of the day, a new weather-tracking European satellite will be orbiting the earth. As its specialty, this satellite will track the sudden, violent storms that are increasingly wreaking havoc on Europe, the Middle East and Africa.
The Meteosat-12 weather satellite, powered into space by an Ariane rocket, will take off from Europe's spaceport in French Guiana.
Replacing technology that is over 20 years old, the new spacecraft will be the first of three that will eventually be sent into orbit.
Europe has had some version of the technology since 1977.
Picking up data
A 'sounding' spacecraft will be sent up in 2024 to gauge temperature and humidity travelling through the atmosphere. Once the second imager is in place in 2026, it will be able to capture pictures of earth every 2.5 minutes.
Replacements for this first round have already been ordered and, with those in place, this high-tech coverage of extreme weather should continue into the 2040s.
Overall, the project has cost the member states of the European Space Agency €1.4bn. The ongoing operating costs will come to €2.9bn and will be picked up by the European Organisation for the Exploitation of Meteorological Satellites, otherwise known as EUMETSAT.
As a result of the new technology, national forecasting agencies, including the UK Met Office and Matteo France, will see a major increase in data.
Such a weather tracking system has become increasingly determinative for benefitting from the returns one gets from weather forecasting. This is an issue that will only increase in severity as climate changes and the weather becomes more erratic and extreme.
The beneficiaries of accurate weather are manifold: from people seeking to go about their lives to aviation and shipping, one of the vital engines of the global economy.