Pigment discusses sustainability and carbon accountability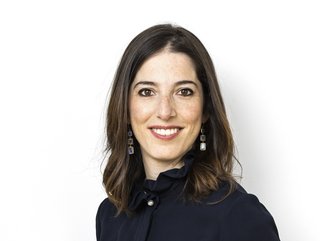 Eléonore Crespo, co-CEO & co-Founder of business planning platform Pigment
Eléonore Crespo, co-CEO & co-Founder of business planning platform Pigment, shares insight around sustainability reporting and carbon accountability
"Sustainability has always been close to my heart", Eléonore Crespo shares. "I believe that it has to become a priority for businesses for the greater good of our planet. There's a lot more that we can do, but it starts with understanding where we are today. As part of this, I've been driving our carbon accounting product at Pigment, with the goal of giving businesses the tools and insights they need to make impactful changes. "
Why is accurate and effective reporting crucial in sustainability mapping?
Accurate reporting is crucial in sustainability mapping as it allows companies to measure and monitor their progress to ensure that they are meeting their goals. It helps companies understand their overall performance and demonstrate their commitment to implementing sustainable efforts for both internal and external audiences and stakeholders.
Additionally, accurate reporting helps businesses comply with regulatory requirements. Businesses are often required to report on their sustainability performance by law or as part of industry initiatives, so ensuring that reporting is accurate and effective is imperative in helping meet these requirements and demonstrate compliance. Without accurate and effective reporting, it is difficult for companies to understand their sustainability performance and identify areas for improvement.
What challenges face businesses in sustainability reporting?
Businesses are facing three key challenges when it comes to carbon accounting, measurement and sustainability reporting.
First, they often only have access to limited, high level data which is holding them back from capturing all aspects of their carbon impact. Especially in large, complex organisations, data is often siloed which means a holistic view of a company's carbon impact is often impossible.
Second, existing methods - such as spreadsheets - are too slow, manual and static and can't scale with the organisation. Organisations need highly granular, real-time data showing the carbon footprint impact of every single activity, product, person and so on.
Finally, business leaders are operating in volatile and uncertain times and are increasingly focusing more on the short term than the long term, which means carbon accounting and sustainability reporting are often deprioritized in favour of other initiatives.
How can businesses experience the benefits of implementing carbon accounting practices?
Businesses can use data and the right tools to experience the benefits of implementing carbon accounting practices. This includes:
Environmental performance – by tracking and reporting carbon emissions, businesses can identify areas where they are generating the most emissions, and develop strategies to reduce their carbon footprint.
Financial performance - with proper carbon reporting, you can immediately show both direct financial costs and untapped savings opportunities.
Brand reputation – improving the brand's reputation by attracting environmentally conscious customers, which will ultimately contribute to the long-term viability of the business.
Improved risk management – by monitoring emissions data, businesses can identify potential risks related to climate change and take the right steps to mitigate them.
What tips would you give a company looking to improve sustainability reporting?
Sustainability is increasingly becoming a priority for all businesses. I believe that there needs to be a radically different approach to carbon accounting and that begins with immediate action that builds up to a sustainable, long-term vision. It's crucial for individuals, departments, and regions to be able to visualise and compare their CO2 production in order to improve carbon performance each year.
A few tips I recommend to other business leaders are:
Establishing clear goals – By leveraging metrics and tracking specific targets, business leaders can set clear targets, calculate their sustainability performance and identify areas for improvement.
Prioritising accurate reporting – Business leaders should ensure that their reporting is transparent, accurate, and consistent.
Start with low-hanging fruit - there are many things that businesses can do now to reduce the negative impact they have on the environment: reduce travel, less unnecessary swag, more energy-efficient lighting, eco-friendly packaging, supply chain efficiency, and so on.
*************************************************
For more insights into Sustainability - check out the latest edition of Sustainability Magazine and be sure to follow us on LinkedIn & Twitter
Other magazines that may be of interest - EV Magazine | Energy Digital
*********************************************
BizClik is a global provider of B2B digital media platforms that cover 'Executive Communities' for CEO's, CFO's, CMO's, Sustainability Leaders, Procurement & Supply Chain Leaders, Technology & AI Leaders, Cyber Leaders, FinTech & InsurTech Leaders as well as covering industries such as Manufacturing, Mining, Energy, EV, Construction, Healthcare + Food & Drink.
BizClik, based in London, Dubai & New York offers services such as Content Creation, Advertising & Sponsorship Solutions, Webinars & Events.