Report: BMC is committed to DEI, ESG and social causes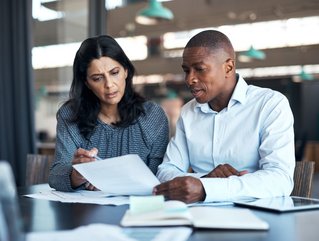 Credit: Getty Images
BMC's new ESG report shares the company's continued commitment to reducing its carbon footprint and supporting DEI, sustainability and social causes
Global software leader BMC has released its annual Corporate Citizenship and ESG Impact Report.
The 2023 report outlines the company's ESG strategy, which includes reducing its carbon footprint, promoting DEI, improving products sustainably and inclusively, maintaining high ethical standards and supporting social causes.
BMC's corporate social responsibility (CSR) approach is focused on three key pillars: the BMC Cares program, DEI and environmental stewardship. The pillars are all guided by ESG best practices for the software and services industry and are grounded in the United Nations Sustainable Development Goals.
"Being a socially responsible organisation creates an opportunity and expectation for each of us to make the right decisions to collectively impact climate change, diversity and inclusion, and make the world a better place," said Ayman Sayed, President and CEO of BMC. "Throughout our history, BMC has been committed to reshaping the business landscape to be more inclusive and play an active role in global issues and opportunities. Our people are inspired to pursue excellence and at the same time, focus on doing good in the world. We believe the Autonomous Digital Enterprise includes everyone."
BMC's purpose-driven approach
The report highlights some of the impactful initiatives aligned with BMC's purpose-driven commitments, including:
BMC Cares: The programme empowers the BMC workforce to invest in people and enrich communities across the globe. This can be through digital literacy, interventions and accessibility, for example, and benefits more than 700 non-profits.
Annual International Day of Service: BMC global volunteer time off (VTO) day where employees participated in in-person and virtual events totalling 52,208 hours of volunteer work, supporting over 362 volunteer organisations across 38 countries on January 16, 2023.
Gender Equity: To highlight the importance of male allyship to advance gender equity, BMS collaborates with UN Women and HeForShe. It focused on the tech sector and drove awareness through the annual Global Move event where more than 1,400 participants logged 3,080 hours to raise $72,000 for UN Women and HeForShe.
Net Zero Commitment: BMC is dedicated to achieving net-zero value chain emissions by 2030, in collaboration with over 1,000 businesses that are engaged in the Science-Based Targets initiative (SBTi) to align their emission reduction strategies with climate science.
Water Restoration: In the area of water restoration, BMC collaborated with TeamSeas and Seabin to collectively eliminate over 15,000 pounds of debris and microplastics from the world's oceans, comprising 81,124 plastic items.
Reforestation: BMC extended support to climate restorative initiatives through continuous partnerships with Reforest'Action, Karve, and One Tree Planted. In the fiscal year 2023, a total of 27,765 trees were planted as part of these initiatives.
About BMC
BMC works with 86% of the Forbes Global 50 and customers and partners around the world to create their future. With our history of innovation, industry-leading automation, operations, and service management solutions, combined with unmatched flexibility, we help organizations free up time and space to become an Autonomous Digital Enterprise that conquers the opportunities ahead.
BMC, BMC Software, the BMC logo, and other BMC marks are the exclusive properties of BMC Software, Inc. and are registered or may be registered with the U.S. Patent and Trademark Office or in other countries.