Report details C-suite reactions to sustainability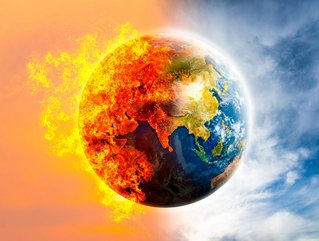 The Deloitte report highlighted a number of areas where the C-suite was performing well, but there were just as many areas where it was lagging
Deloitte, the professional services juggernaut, has released its 2023 CxO Sustainability Report, an annual portrait of what the denizens of the world's C-suites are thinking regarding their companies' approach to sustainability.
The verdict is: while climate change is considered a very pressing issue (42% percent see it as the most pressing, just behind economic outlook, which is at 44%), there is often some reluctance to put sustainable policies into practice.
Rattling off a few of the main conclusions: 61% of CxOs declare that climate change is a major influence on strategy; 75% have increased sustainability investments (with 20% saying they have done so "significantly"); finally, 82% maintain that their companies are adversely affected by climate change.
There have been a number of improvements among the organisations researched. For instance, over half of CxO declared that activism on the part of employees had led to an increase in sustainability issues (24% described this increase as "significant"). Regulation plays a role too, with 65% of CxO said that an evolving regulatory environment had led to increased action on climate change.
A disconnect at hand
It's not all good news though: 21% of CxO's say that they are not tying executive compensation to a company's sustainability performance, while 30% say they have no intention of lobbying the government for climate programs. As well, there is a general malaise surrounding intention: only 29% of CxO believed that the private sector was "very" serious, with only 46% believing that a just transition was important.
The report summarised these discrepancies succinctly when it pointed out that, "While the vast majority of CxOs surveyed share the view that the world can achieve global economic growth while also reaching climate change goals, there continues to be a gap between actions and impact as organisations are slower to implement the "needle moving" actions that embed sustainability into the core of their strategies, operations, and cultures."
One figure can leave the reader wondering whether it is a good thing or bad thing: 78% of respondents are optimistic over the measures being taken to address climate change.