San Fransisco airport gains WELL Core certification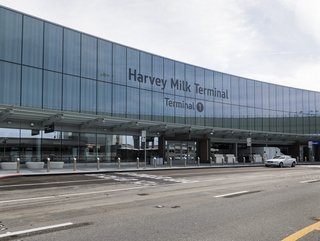 The certification comes after improvements were made to the building intended to improve user experience while increasing its sustainability capacity
San Francisco International Airport just became more humane after the Austin-Webcor JV Team deemed Harvey Milk Terminal 1 a WELL Core Certified, which is a world first for an airport.
WELL Certification is done under the auspices of the International WELL Building Institute, a body billing itself as "the world's leading organisation focused on deploying people-first places to advance a global culture of health."
Improving the experience
Among the tangible improvements passengers will now experience in the terminal include an efficient outdoor air filtration system to keep the inside air cleaner, radiant heating and cooling, online data that monitors the water quality, glazed windows that are more sensitive to the location of the sun and therefore more efficient, larger windows that more effectively retain natural light and are more clued in on humans' circadian rhythms, and green cleaning mechanisms that supports the health of passengers and employees.
Webcor Project Director, Design, Wayne Campbell, commented on the airport upgrades: "This exceptional accomplishment reflects the entire design-build team's steadfast commitment, in collaboration with SFO, to delivering a space that uniquely prioritises occupant health and well-being."
This announcement is just the latest in a string of good news for the terminal, which not too long ago became the first in the world to receive BAB's Leadership in Energy and Environmental Design BD+C v4 platinum status, another accolade in the realm of sustainability.
Airport Director Ivar C. Satero offered his comments on the improvements the airport has seen over the past months: "We are honoured to be the first airport in the world to achieve full WELL Certification. Harvey Milk Terminal 1 was designed with both our passengers and employees in mind… as a place to be relaxed, a place to be healthy, and a place to be inspired by the legacy of pionering civil rights leader Harvey Milk. My sincere thanks go out to the entire project team for setting the new standard for how airport facilities can truly benefit the people who use them."