SUSTAINABILITY LIVE London: Capgemini, ShareAction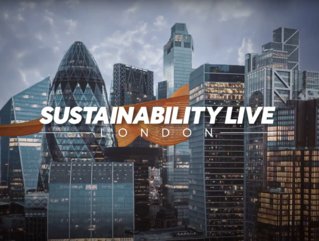 SUSTAINABILITY LIVE London 2023
We're proud to introduce four more speakers from who will be taking centre stage from Capgemini, ShareAction and more at SUSTAINABILITY LIVE London
Tomorrow (September 6th and 7th 2023), SUSTAINABILITY LIVE London will be back at the Business Design Centre.
The highly anticipated two-day event will feature influential individuals from various industries exchanging concepts and proven solutions while offering practical insights to drive us toward a sustainable future.
SUSTAINABILITY LIVE London will feature more than 70 globally recognised leaders in the sustainability field, the conference will address vital aspects of the industry. Whether it's delivering industry expertise or engaging in topical discussions, expect our speakers to explore issues impacting both our present and future. Grab your FREE ticket here.
We're pleased to announce the four final speakers who will take the spotlight.
Phil Halanen, Head of Sourcing & Sustainability, Wyndham Hotels & Resorts
Philip Halanen is Head of Sourcing and Sustainability EMEA at Wyndham Hotels & Resorts, which is the world's largest hotel franchising company by number of hotels with nearly 9,000 affiliated hotels in over 95 countries, across 23 brands and approximately 819,000 rooms.
He is responsible for the design and delivery of Wyndham's divisional sourcing strategy, which focuses on delivering a cost-effective yet sustainable, ethical supply chain for hotels across the EMEA region. Alongside this, he is also responsible for the company's divisional sustainability strategy.
It is a job with multiple stakeholders and challenges on both the sourcing and sustainability fronts.
"From a sourcing perspective, because we have various key markets across the region – you need to have suppliers who are local," says Halanen. "This is to create efficient, sustainable supply chains with short lead times to market."
Ever since Courtney studied environmental science, she has been passionate about sustainability, highlighting the importance of understanding that we are an integral part of nature.
Advancing to the senior executive level, Courtney spearheads fundamental change, enabling sustainable choices, addressing geopolitical and critical issues, and transforming consumer preferences. I believe multilateral collaboration is the key to unlocking a path towards a more sustainable future, as no single organisation can solve a systemic issue.
As an advocate for 'Tech for Good', she believes technology is an enabler to drive sustainable growth, and delivers creative solutions that tackle some of the world's most complex social and environmental challenges. One of her proudest achievements was Tesco's Producer Network which was central to the business developing its agricultural policy.
Faye is a Director at Morelli Consulting. She is a chartered environmentalist with over 17 years of corporate sustainability experience. Over that time she has worked with a vast range of organisations, advising in ESG performance assessment, reporting, management and improvement. She has held a range of positions, including Chief Sustainability Officer for a sustainability tech organisation, Associate Director of Reporting and Head of Disclosure and Assessment at CDP (previously known as the Carbon Disclosure Project), and Group Sustainability Manager at UBM.
Jeanne Martin is Head of Banking Programme at ShareAction, a research and campaigning NGO working to make the financial system account for its impacts on people and the planet. She has led several high-profile engagements with European banks. This includes the filing of the first investor-backed resolution on fossil fuel phase-out at Europe's largest fossil fuel financier Barclays in 2020, and one at Credit Suisse in 2022, which became the first climate change resolution to be voted on at a Swiss company.
Prior to ShareAction, Jeanne was a youth delegate to the UNFCCC and worked as a research assistant at the Sustainable Gas Institute. She has a BSc in Environmental Policy and Economics from the LSE and an MSc in Environmental Technology from Imperial College London.
*************************************************
For more insights into Sustainability - check out the latest edition of Sustainability Magazine and be sure to follow us on LinkedIn & Twitter
Other magazines that may be of interest - EV Magazine | Energy Digital
Please also check out our upcoming event - Sustainability LIVE in London at the BDC on Sept 6/7th 2023
*********************************************
BizClik is a global provider of B2B digital media platforms that cover 'Executive Communities' for CEO's, CFO's, CMO's, Sustainability Leaders, Procurement & Supply Chain Leaders, Technology & AI Leaders, Cyber Leaders, FinTech & InsurTech Leaders as well as covering industries such as Manufacturing, Mining, Energy, EV, Construction, Healthcare + Food & Drink.
BizClik, based in London, Dubai & New York offers services such as Content Creation, Advertising & Sponsorship Solutions, Webinars & Events.