SUSTAINABILITY LIVE London is back!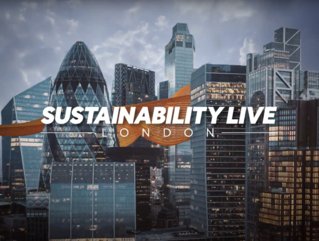 SUSTAINABILITY LIVE London
London's biggest and best sustainability event is back for 2023 – discover the event's key themes, as well as some of the influential speakers attending
On September 6th and 7th 2023, SUSTAINABILITY LIVE London is set to return to the Business Design Centre, London, UK, for yet another year of insightful speeches and unmissable networking opportunities.
The two-day hybrid learning and networking event will feature more than 70 globally recognised leaders in sustainability across two conference stages, addressing vital talking points from across the industry.. Whether it's delivering expertise or engaging in topical discussions, expect our speakers to explore issues impacting both our present and future.
Join us this September as we gather influential individuals from various industries to exchange concepts and proven solutions, while offering practical insights that will drive us towards a sustainable future. Expect networking opportunities with more than 5,000 in-person and virtual attendees, nine insightful sustainability industry workshops, and the attendance of global leaders in the field, spanning SAP, McLaren, Schneider Electric, Achilles, Budweiser, JLL, DPG Group, Interos, Bates Wells, and Tech Mahindra, to name a few.
Grab your FREE ticket here
Our unmissable two-day event will be covering nine key topics: sustainability strategy; ESG; net zero and planet; diversity; sustainable supply chains; renewable and green energy; finance; women in sustainability; and technology and AI. Find out more about these integral and fascinating topics below:
1. Sustainability strategy
Companies must focus on the importance of creating and implementing a sustainability strategy in organisations. These strategies integrate environmental, social, and economic aspects into an organisation's operations and decision-making, helping those to manage resources, mitigate risks, enhance reputation, and contribute to a better world.
2. Environment, Social and Governance (ESG)
By considering ESG factors, investors and companies can aim to evaluate the overall sustainability, ethical practices and long-term performance potential of a business. It helps stakeholders make more informed decisions that align with their values and promote responsible and sustainable business practices.
3. Net zero and planet
To attain net zero, nations, companies and individuals need to minimise their GHG emissions through diverse approaches, including the adoption of renewable energy sources, enhancement of energy efficiency, and embracing sustainable practices.

4. Diversity
DE&I is used to describe practices that promote inclusivity and equality. The term focuses on embracing diverse characteristics, backgrounds and perspectives of individuals while creating an environment where everyone feels valued, respected and empowered.
5. Sustainable supply chains
Implementing a sustainable supply chain involves setting clear goals and targets, assessing the environmental and social impacts of operations, adopting sustainable procurement practices and regularly monitoring and evaluating performance.

6. Renewable and green energy
Renewable and green energy refers to forms of energy generation that have minimal or no negative environmental impact and are derived from renewable sources that are naturally replenished. These energy sources are considered sustainable alternatives to traditional fossil fuels, which contribute to climate change and have finite supplies.

7. Finance
Sustainable finance is becoming a crucial tool to address climate change, promote social justice, and foster a more equitable and resilient global economy.

8. Women in Sustainability
Step into inspiring and empowering sessions that spotlight and celebrate the extraordinary achievements of women in the realm of sustainability.
9. Technology and AI
Technology is about using tools and techniques to make things better and faster, AI algorithms can analyse data, predict outcomes, and complete complex tasks automatically while playing a significant role in advancing sustainability efforts.
Grab your FREE ticket here
We're thrilled to present five amazing speakers, who will be taking centre stage to discuss some of the most pressing sustainability issues we're currently facing today.
Rhian Kelly, Chief Sustainability Officer at National Grid
Rhian Kelly oversees all of National Grid's ESG activities, which include how the business is reducing emissions, its investment in the communities and how it supports and develops its people.
Prior to this, Kelly was responsible for corporate affairs activities on behalf of National Grid Ventures (NGV), National Grid's commercial arm which invests in green technologies and renewable energy. Before joining NGV, Rhian oversaw all corporate affairs activities on behalf of National Grid's UK-regulated businesses and led the Corporate Affairs support for the RIIO 2 price control.
Jennifer Motles, Chief Sustainability Officer, Philip Morris International
As CSO, Jennifer leads the company's process for establishing concrete sustainability definitions, documentation and controls with the aim to standardise how Philip Morris International (PMI) measures ESG performance.
Additionally, Jennifer has driven PMI to increase the pace of its ESG initiatives, including bringing forward its carbon neutrality targets and activating new innovations within the company. PMI's Low-Carbon Transition Plan (LCTP), published in October 2021, includes a detailed strategy to decarbonise its direct operations by 2025 and across its entire value chain by 2040.
Sean Jones, Chief Sustainability Officer Germany, Microsoft
Having held the position of CSO at Microsoft Germany since 2023, Jones is a sustainability transformation professional with over 25 years of industry experience in consumer goods and chemicals, as well as digital transformation consulting. Jones graduated with a Chemical Engineer degree from UC Berkeley and holds an MBA from INSEAD.
Magali Anderson, Chief Sustainability & Innovation Officer, Holcim
Magali Anderson highlights Holcim's pioneering net-zero pledge, signifying its position as the first company in the industry to make this commitment. Anderson, who co-chaired the initiative within the GCCA, emphasises the collaborative effort that led to the success of this pledge.
In addition to Holcim's groundbreaking net-zero pledge, the company has achieved Science Based Targets Initiative (SBTI) verification for its climate targets across all three scopes, further solidifying its commitment to reducing greenhouse gas emissions throughout its entire value chain.
Aline Gómez-Acebo Finat, Chief Sustainability Officer at ASISA
Aline Gómez-Acebo Finat is leading the ESG Strategy, as well as chairing the ESG Board for the Asisa Group –Spain's largest healthcare group.
She also runs a digital health startup that uses AI to improve healthcare suppliers' efficiency in large hospital networks of private and public health over eight countries, with more than six million patients per month.
Grab your FREE ticket here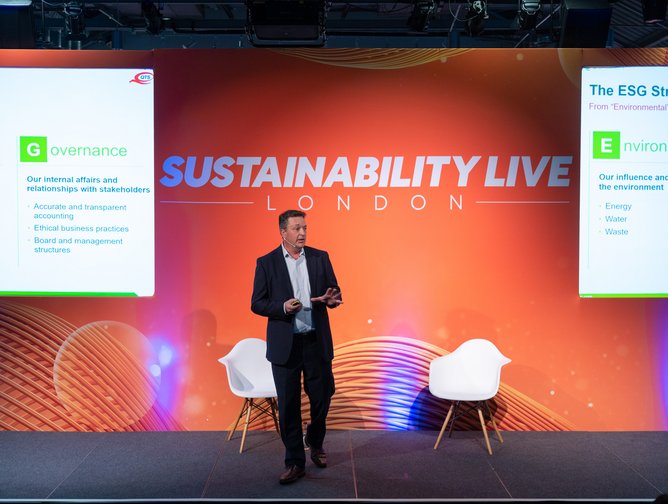 SUSTAINABILITY LIVE London