Sustaining the path in a changing world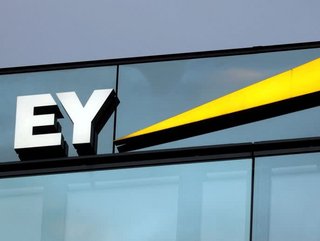 EY is one of the world's leading professional services firms
Sustainability Magazine interviews Rob Doepel, Ernst & Young's UK Managing Partner for Sustainability, to hear what's new for the major consultancy
Ernst & Young may be a global leader in many things, but it has an unparalleled record when it comes to advising companies on how to become more adaptable in the face of the challenges of today and tomorrow: green transition, sustainability, and ESG compliance.
Unsurprisingly, we were happy to sit down with Rob Doepel, the company's recently appointed UK Managing Partner for Sustainability, to hear about his breadth of responsibilities as well as the company's new directions – it's a vast undertaking, both for him and his company.
"We've got 17,000 people in the UK, about 380,000 globally, so under that banner of sustainability, there are a lot of services that we offer. My role, really, is to ensure that we're bringing all of that capability to clients across different sectors, but with a bit of a focus under that sustainability banner of decarbonisation and net zero."
While this inordinately large purview lends itself to a veneer of impersonality, Doepel encourages a more nuanced outlook. For nearly two decades, he has been at the consultancy and is therefore familiar with the company culture. It's not faceless and vast; rather, in Doepel's words, it is "a very collegiate firm".
"It's part of a partnership, which means that it's quite an intimate firm for the volume of people we have. So the size of us was still quite intimate, with that level of camaraderie and teamwork still there, but we've obviously grown exponentially over that time as well."
Despite the enormous range of problems that Doepel faces, patterns do emerge: "Whilst the specific challenges that they're facing are different, a lot of the organisational challenges that they're facing are exactly the same: around prioritisation, around focus, around engagement, around employee engagement. And I have that sort of privilege, I suppose: you end up seeing lots of themes that are prevalent across all companies."
Staying relevant through sustainability
In embracing sustainability, EY is not just keeping up with the exigencies of doing business in this changing world, but there's also the matter of keeping the company up to speed with what its employees think is important. Sustainability brings the pressure. "The pressure coming from employees on this topic is unstoppable. It's pervasive across all sectors, therefore there is a need to focus on it – not least because we think it's a huge value creation theme. For your people, for the attraction and retention of talent in a very challenging market, this needs to be one of our top, if not the very top, priority."
But to an extent, EY has had to roll with the punches. Stepping into any role at the beginning of 2022, nobody could foresee the multitudinous crises that would come to plague the global economy – the war in Ukraine affecting the price of energy, as well as inflation more generally.
Doepel notes: "I think back to the start of the year and how quickly the world changed and, therefore, our plans changed; the type of work we did changed. Sometimes the prioritisation from our clients changed as well. So we had to flip, to be a bit more reactive and work on some short term objectives rather than perhaps some of the longer term strategic work that we had started the year on."
But this hasn't changed fundamental objectives. As the UK – and the world at large – cottons onto the need and, indeed, the legal imperative, to become sustainable, the year ahead looks like it will be a busy one for Ernst & Young, as it helps its clients in the all-important process of compliance: "2023, I think, will be a year of net zero and transition plans. We have got guidance out for consultation, and all listed companies in the UK are going to have to publish their net-zero plans. We've done some initial benchmarking against plans that have been published, and they're well short of what needs to be published under the TPT guidance. So I think 2023 is going to be a busy year for lots of organisations to get those plans up and running."
Doepel senses a certain urgency among EY's clients, who all accurately sense that the time to tackle the problems implicit in sustainability is today. He notes this: "What hasn't surprised me is that this topic is urgent and important for literally every client I talk to."
To end on a note of optimism, what does seem significant is that a certain sense of competition has either been dulled or sharpened, depending on how you look at it.
"All clients are desperate to understand and learn from what others are doing. In our role of convening clients and organisations, one thing that comes out is that they're really encouraging us to help bring them together with their peers and competitors, so they can learn from each other. And I suppose the thing that has pleasantly surprised me, if you like, is the willingness of organisations to collaborate with direct competitors to tackle some of the sustainability challenges that they face.
"After all, if you are trying to decarbonise a supply chain and it's an industry problem, it's really hard to do that on your own, right?"