T-Mobile signs the climate pledge, moving towards net zero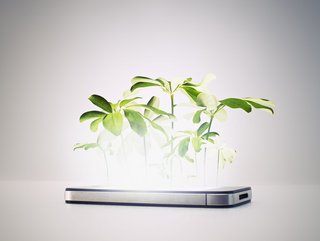 The American telecommunications giant, which aims to achieve the coveted net zero goal by 2040, is building on a solid legacy of sustainability
T-Mobile is one of the largest telecommunications companies in the US, with millions of users across the nation using its services in our ever-connected world.
As such, it stands to reason that it takes the lead in sustainable responsibility for the industry at large. Towards this end, the company has announced that it has committed itself to achieving net zero emissions by 2040.
In the furtherance of achieving this goal, T-Mobile has signed on to the The Climate Pledge, that diverse group of companies and organisations that work together to cut global carbon footprints. The company therefore becomes the first US wireless one to set such a goal that covers all three emissions scopes and is in line with the Science-Based Targets Initiative (SBTi) and uses their Net-Zero Standard.
Following this covers direct emissions as well as indirect ones stemming from purchased electricity.
T-Mobile CEO Mike Sievert noted the growing significance of such climate pledges among customers: "As we know sustainability is important to our customers and stakeholders, and T-Mobile has made great progress in in reducing our environmental footprint – and now we're taking even bigger steps to reduce our carbon emissions with a commitment to meeting SBTi's Net-Zero Standard.
"We are proud that we are doing our part to create a sustainable future for all – including becoming the first in US wireless to set this bold target And we hope companies like ours – and the partners and suppliers we work alongside – will join us in setting their own aggressive longer-term goals like these."
Building on a legacy
The recent announcement from T-Mobile builds off of a track record of dedication to sustainability. Prior to this, the company was the first wireless one in the US to achieve its 100% renewable electricity goal. It had an A- rating for its 2022 CDP Climate Change disclosure and could boast being in the top 20 of JUST Capital's 2023 Rankings of America's Most Just Companies.