Diversity & Inclusion (D&I)
Embracing gender pronouns is key to achieving workplace DEI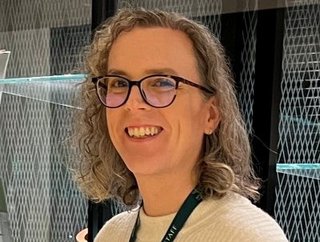 Carys Conlon
Formula 1's Carys Conlon shares the crucial importance of respecting other's pronouns in order to build harmonious work environments that prioritise DEI
I came out at AMF1 several years after transitioning everywhere else. I was worried about outing myself at work before I was ready, there were a few things I couldn't contemplate doing, among them was adding pronouns to my email and social accounts.
I think making the choice to state preferred pronouns is a great way to demonstrate allyship towards trans communities, and even to convey support for all LGBTQIA+ people. It also shows people believe in inclusivity. Before I was out, I hoped that my colleagues wouldn't notice I didn't state them. Not stating them myself was difficult because I was supposedly a DE&I champion and that made me feel like a hypocrite. I did not want to state them falsely.
If people don't want to state their pronouns, it does not mean they are any less of an ally or an advocate. For some, it can be just a case of not appreciating the significance of the gesture, or just not knowing how to, or maybe they could themselves be trans, gender fluid, gender non-conforming or non-binary.
Support from an inclusive employer
After coming out at work, one of the first things I did was to update the pronouns on my email signature. I was not compelled to do this, but it was something I wanted to do because a respectful workplace culture has been fostered here – one that had been quietly building and had evolved further with the team's 2022 DE&I focus on allyship.
But human brains make shortcuts when we speak and changing habits instilled over many years can be difficult. My experience at work has been overwhelmingly positive so, on the rare occasion someone makes a mistake, I know it isn't with malicious intent.
This is not always the case outside of work. I transitioned later in life and so my gender is not always assumed correctly by those that don't know me. They see the masc' that I cannot lose. These strangers don't correct, they don't apologise and I'm tired of correcting them, so work in this respect has become a safe place for me. Sometimes I feel burdened by my past, but at work at least people know me, respect my lived experience and treat me as I would hope.
Although she, his, hers, his etc seem so simple words they can convey so much about a person, immediately labelling and causing the reader (or listener) to step up the Ladder of Inference, giving rise to almost immediate privilege or discrimination. They and them do not, they are neutral and as applicable to anyone as they are essential to non-binary people. So why do we not use gender-free pronouns more?
Words: Carys Conlon, Nose and Wings Lead Engineer & DEI Co-Chair at Aston Martin Formula One Team (AMF1) and MBA candidate