The EU enters into green subsidy race with the US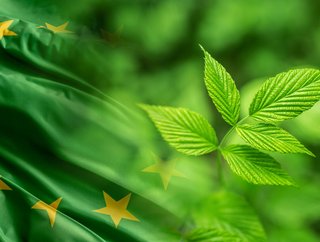 A draft circulating in the halls of the EC is seen as a response to the Biden Administration's major funding of climate projects passed last summer
The sustainability industry is seeing competition manifest in a circuitous fashion: after US President Joe Biden passed a $369bn green subsidy scheme to encourage investment in renewables, the European Union is now planning to loosen state aid rules itself, the better to keep up with American innovation.
The plan from the European Commission is to loosen state aid rules on tax credits for renewable energy projects, including production facilities for green industries.
According to a draft that got in the hands of the Financial Times, EU member states have been arguing among themselves on the nature of the rules and for how long they will last.
An arms race of sorts
The vital cause of this debate, though, is agreed upon: pressure to respond to the Inflation Reduction Act of 2022. This act, muscled through the Houses of Congress by President Biden, earmarks $369bn (of a hefty $738bn, the remainder of which is to be spent elsewhere) for renewable investment across the board, from electric cars to wind turbines. This act, which passed last August, is the largest sum the American government has ever set aside in order to fight climate change.
The EU draft has noted the possibility of redirecting some of an $800bn Covid-19 recovery fund towards tax credits. It noted: "The provisions of tax benefits would enable member states to align their national fiscal incentives on a common scheme, and thereby offer greater transparency and predictability to businesses across the EU."
The tax credit scheme comes on the back of what has been an interesting year for the European energy market. Russia's invasion of Ukraine in February 2022, and the subsequent sanctions of EU member states against Russia, has turned off the gas spigot that once provided the continent with electricity.
The need to diversify energy sources is surely at the forefront of these draft negotiations too.