Top 10: Leading B Corps globally, with 250+ employees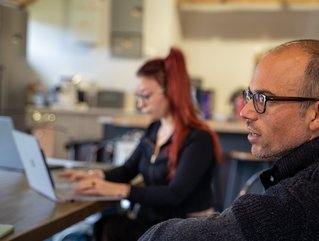 We profile the Top 10 B Corps with more than 250 employees, according to scores provided by B Corporation
Certified B Corporations are leading the sustainable business charge. Being a B Corp means you meet the highest standards of performance, accountability and transparency when it comes to employee benefits, suppliers, and the local community. While many B Corps can achieve this due to their small scale, there are companies with more than 250 employees who also strive to meet these standards. Here are those Top 10 B Corps.
1. Saitex International
57.2
Vietnam
Apparel
With a B Lab score of 57.2, Vietnam-based denim manufacturer Saitex International tops the list by some margin. As the video here shows, its semi-automated factory in Los Angeles is highly impressive, while also being environmentally friendly – not a moniker often mentioned when it comes to the fashion industry. By using processes that are kinder to the planet and its people, the company is reducing its environmental impact while also benefiting local communities. That means jeans (and other garments) made with clean, alternative energy, paying a living wage, and providing ethical working conditions. Special mention goes to Rekut – the social entrepreneurship project that champions diversity and inclusion. Committed to achieving a circular economy, Saitex is leading the world of B Corps – in style.
2. Novamont
53.3
Italy
Chemicals
In at number 2 is the Italian chemicals company Novamont, a recognised leader in bioplastics. Novamont's circular approach to bioeconomy is based on sustainable integrated value chains and the revitalisation of legacy production and research sites. The company, founded in 1990, develops and makes products that originate from vegetables, are biodegradable and compostable. Novamont achieves its aims by working closely with local stakeholders and across sectors – from agriculture to waste management. It has and R&D and training centre, which has helped deliver some 1,800 patents and pending aoplications.
With a portfolio of around 1,800 patents and patent applications, it is also a R&D centre and a training centre for young and experienced researchers. With 650 employees, the group has a turnover of approximately 414 million euros, and has offices in Germany, France, Spain and the United States.
3. Davines
50.7
Italy
Personal care products
Most well known as a shampoo brand, Davines has rewritten how it does business. Its stated aim was to look at business 'as a positive force capable of generating profit and at the same time creating a virtuous impact on people and the environment'.
Having achieved B Corp status in 2016, Davines has aligned its objectives with the UN's Sustainable Development Goals for 2030.
In 2018 Davines became a Carbon Neutral Company, and is committed to spreading the B Corp culture among its partners and stakeholders.
4. Alpro (Alpro SAC)
49.1
Belgium
Food products
You probably recognise the Alpro name from plant-based alternatives to dairy products like milk and yoghurt on supermarket shelves. The sustainability pioneer – it has been selling plant-based products for 40 years – promotes the vegan diet, and brings innovative food and drink products to millions of consumers. This vision aligns with that of the parent company Danone, which is guided by 'one planet, one health'. We will drink (oat milk) to that.
5. AustroCel Hallein GmbH
48.6
Austria
Paper products
Ah paper, remember that? AustroCel Hallein certainly does, having been in the business for 130 years, but today very much a forward-thinking sustainable operation. The company produces around 150,000 tons of pulp for the textile industry and around 20,000 homes benefit from the bioenergy it creates in that process. From cellulose production, the company supplies electricity and district heating to the local power grid. Check out its impressive Roots for the Future sustainability programme.
6. New Belgium Brewing Co, Inc
47.6
United States
Beverages
As well as creating memorable marketing campaigns and cheeky craft beers, the New Belgium Brewing Co, Inc is also seen as one of the best places to work and best small businesses in the US. Why? The company gives employees a bike after a year of service, started a sustainability department back in 2003, became 100% employee owned in 2012, and after almost 30 years in the brewing business, Fat Tire became America's first certified carbon neutral beer in 2020. Cheers!
7. Patagonia Works
43.5
United States
Apparel
One of the higher-profile B Corps on this list, clothing brand Patagonia does business the right way. Not content with making itself a more sustainable business, it is also bringing on the next generation of responsible start-ups. This is nothing new. Every year for 30 years, Patagonia has donated 1% of sales to environmental organisations. In 2012, it became one of California's first B Corps. Now, there is its US$20 Million and Change fund to help like-minded start-ups deliver positive benefits to the environment. Check out its series of fascinating documentaries.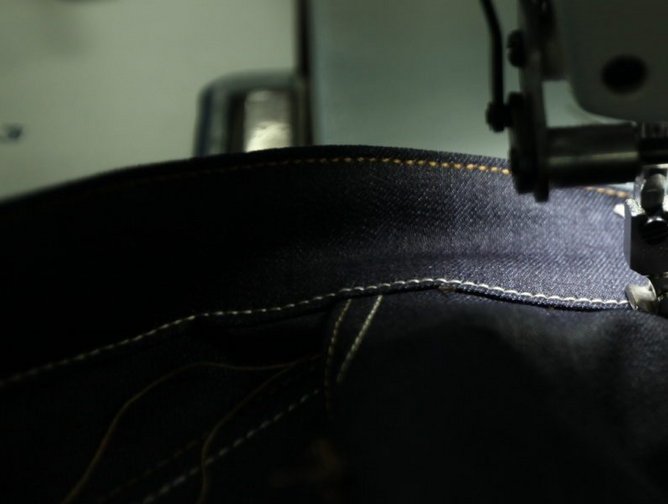 8. Blue Design
43.0
Paraguay
Apparel
The second denim company on this list, Paraguay's Blue Design believes the fashion industry has to change its processes to make production more sustainable. Certified by B Corporation in January 2021, Blue Design stood out for its product development service with its clients, respecting natural resources and the health and wellbeing of its workers.
As the only denim boutique factory in South America, they produce and design products for leading brands around the world.
9. Rubicon
41.4
United States
Other professional, scientific and tech
Kentucky-based Rubicon is using tech to solve the world's waste and recycling challenges – as far as outer space. Rubicon focuses on developing software solutions that bring transparency to the waste and recycling industry, encouraging customers to make data-driven decisions for more sustainable outcomes. Ironically perhaps for a company in the waste business, the stated mission is to end waste – by helping partners find value in their waste streams. Rubbish never looked so good.
10. Fratelli Carli SpA
41.0
Italy
Food products
This historic olive oil company dates back to 1911 and the name Fratelli Carli has become synonymous with quality and sustainability. Operations have expanded to include retail, wine and cosmetics in recent years, but a commitment to a short production chain has guaranteed quality while respecting nature and the delicate balance of the ecosystem. The vision? "We want to be a point of reference in spreading the gastronomic tradition and Mediterranean culture, without compromising on ethics and quality, respecting the environment and people."