Training a sustainable future workforce
By Vikas Dhole, GM, Sustainability Industry Business Unit, AspenTech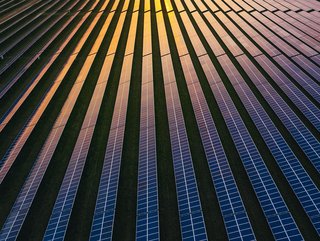 By emphasising resource efficiencies, the energy transition, and achieving decarbonisation initiatives, AspenTech is bringing its lessons to the world
What role does a company like AspenTech play in teaching the world how to be more sustainable?
AspenTech provides capital-intensive industries like energy and chemicals with solutions to help them address the dual challenge of meeting the increasing demand for resources from a rapidly-growing population with increasing standards of living, in a sustainable manner. AspenTech solutions are already advancing progress on critical sustainability pathways, such as improving resource efficiencies, the energy transition, and achieving decarbonisation initiatives. The first-of-its-kind, AspenTech's Sustainability Training program helps customers and partners build competencies and expand their expertise in applying digital technologies with proven sustainability benefits along these pathways. Generational workforce changes and a sustainability skills gap (according to Salesforce, nearly seven in 10 employees wish they had more sustainability-related qualifications) have made education in this area critical. AspenTech's Sustainability Training Program is empowering professionals within capital-intensive industries that are often under the biggest scrutiny for their environmental impact, with new skills to implement digital solutions and accelerate progress toward sustainability goals for years to come.

Can you elucidate for our readership what a sustainability model is?
AspenTech has more than 100 sustainability models that are easy-to-use, industry-scale sustainability application examples. They can be easily adapted to customers' own initiatives and then scaled up across an entire site or enterprise as needed. Sustainability models are accompanied by supporting documentation for quick set up and implementation and they are a perfect complement to AspenTech's Sustainability Training Program. The models cover six overarching areas: bio-based feedstocks, carbon capture, emissions management, hydrogen economy, materials circularity, and renewable energy. AspenTech's Sustainability Training Program includes practical examples from AspenTech's 100+ sustainability models.
What are some of the specific measures that AspenTech's program offers these companies?
The types of competencies participants learn include modeling of sustainable processes such as for carbon capture, emissions management, green hydrogen production, materials circularity, bio-based feedstocks, and energy efficiency improvement. Participants are evaluated based on their ability to use the AspenTech solutions to solve real-world industrial problems. Once the training is complete, AspenTech continues to partner with participants to help them track organisational competencies across operating facilities and their centers of excellence across the enterprise to ensure company-wide, long-term value and sustainment.
Is it a one-size-fits all model or tailor made?
The Sustainability Training Program has 18 classes designed for all experience levels. The program starts with a flexible, self-paced eLearning program, and is followed by a combination of expert-led training that can be customised per company and small group coaching sessions to improve the proficiency of complex industrial concepts. More than 1,000 people have already completed the Sustainability Training Program.
What can the tech world do more generally to make itself more sustainable?
There are opportunities for capital-intensive industries to evaluate areas across their operations where they can be more efficient. This can start with the lowest hanging fruit, such as improving energy efficiency, that can also simultaneously provide financial return. Digitalisation and automation give capital-intensive industries the opportunity to be more resilient and agile, which could mean less emissions are being released into the atmosphere or less plastic waste is created on a regular basis. Digitalisation also accelerates innovation. It gives organisations more flexibility and the ability to unlock insights that can rapidly improve business processes or sustainability initiatives, like for the hydrogen economy and carbon capture and utilisation.
Where would AspenTech like to see the industry in five years that will show it has achieved its sustainability goals?
Sustainability is a continuous effort that unfortunately won't be achieved in just five years. However, chemical, energy and other industries have made significant strides in their sustainability programs, and demand from our customers has shown that sustainability is a top priority for them alongside profitability. I expect this to continue over the next five years and beyond as they invest more time, resources, and education into proven digital solutions that help them achieve sustainability targets. In five years, I also expect to see a lot of collaboration and co-innovation across the industry and technology providers. A focus on coming together to build solutions that are tackling some of the industry's toughest sustainability challenges will be a strong indicator of global progress and a commitment to climate change.