Transitioning away: HSBC stops financing oil and gas fields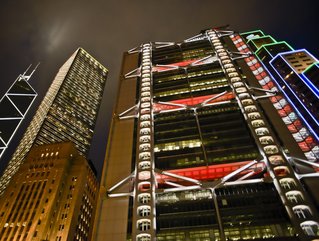 The move, which applies to deals made after the end of 2021, is part of a larger strategy of transition and mirrors trends in the British banking sector
Environmental, social and governance criteria are reaching the highest levels of finance. This trend was underscored earlier this week when the London-based bank HSBC announced that it will stop allowing its funds to go towards new oil and gas fields.
Additionally, the bank announced that it will expect more information from its energy clients regarding the measures they are taking to cut emissions.
HSBC has been a robust lender to energy companies over the years, a fact which has caught the attention of climate activists who have been imploring the bank to make the move away from oil and gas.
According to its new plan, HSBC would not support any projects to do with oil and gas which were cleared after the end of 2021. This guideline is in keeping with what the International Energy Agency said was necessary in order for the world to reach a net-zero carbon footprint by 2050.
Fossil fuels still necessary
Despite not helping finance oil and gas projects, the bank will continue to lend to energy companies that are trying to develop cleaner sources of energy, such as hydrogen, nuclear and thermal coal.
The bank's strategic plans are to be reviewed on an annual basis.
The bank will continue to finance deals it has with existing oil field operators, the guiding belief being that the transition away from fossil fuels will not happen overnight.
In this turn away from these fuel sources, HSBC is not alone among British banks. In October of this year, Lloyds – the nation's largest bank – declared that it would no longer be financing new oil and gas fields, and, also this week, Barclays increased its investment in green transition target to $1trn by 2030.