TrusTrace expands footprint in monitoring of supply chains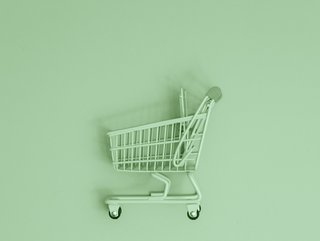 The Swedish outfit, which helps supply chains become more sustainable, has been adopted by over 40 fashion companies, the latest being Renfro Brands
Traceability is becoming a key component as the fashion industry seeks to become more sustainable. By following the development of the product along the supply chain – from material to factory to finished product – the fashion industry (which is a bane for many environmentalists) can keep an eye on its carbon footprint.
TrusTrace is one such fashion supply chain traceability platform. Founded in Sweden in 2016, the SaaS company uses artificial intelligence, blockchain, software bots, and loT technology to trace a product's development across the manufacturer, retailer and supplier systems.
Already, it works with over 40 fashion and retail brands, monitoring products as they move through the supply chain. Its most recent partnership is with Renfro, a designer and manufacturer of legwear.
TrusTrace CEO and co-Founder Shameek Ghosh commented on the new partnership: "Renfro Brands is committed to making a positive impact on the world and sees supply chain traceability as an important factor in achieving their goals.
"Using the TrusTrace platform, Renfro Brands will be able to centralise its current supply chain data for continued compliance with laws such as the UFLPA, as well as measure and document progress towards its sustainability goals."
A legacy of sustainability
For Renfro Brands itself, the adoption of the TrusTrace platform is in keeping with the company's bent towards sustainability. Every one of the company's suppliers have at least one sustainability certification. Additionally, by 2030 it aims to use sustainable material on all of its products.
With the addition of the traceability program, it will be upping its bonafides in this department. Said Jonah Buelin, SVP Supply Chain for Renfro: "The TrusTrace platform is a pivotal tool that will help people globally achieve a life well-lived, by protecting our planet now and for future generations.
"Achieving our sustainability goals is a top priority for us at Renfro Brands. TrusTrace will standardise how our supply chain mapping and material tracing data is captured, digitised and shared."