US midterm elections show progress for climate initiatives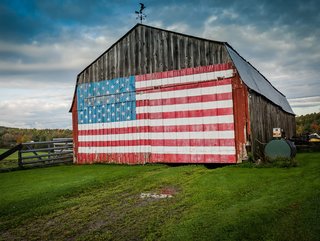 Despite being relatively under the radar, ballot initiatives dealing with fighting climate change had a notably strong showing in this year's elections
As the dust settles from the US midterm elections, Washington and the rest of the country are now coming to terms with the new norm: the Republicans have the House, the Democrats have managed to stay strong, and Trump looks weaker than ever. But one overlooked detail is that measures on the ballot dealing with climate policy fared quite well.
In New York, $1.5bn for climate change mitigation and environmental projects passed handily after 81% of voters approved the measure. In Rhode Island, 66% of voters authorised a $50m green bond act. Voters in Boulder, Colorado approved a climate tax in addition to approval for the city to borrow against that tax to fund projects that address the environment. Even in El Paso, Texas – close to the heart of the American petroleum industry – three measures were passed that would see $257.8m invested for street and park improvements with $5m going towards green infrastructure.
A growing concern
These successes add to the hand of President Joe Biden, who this week attended and spoke at COP27 in Sharm El Sheikh, Egypt. He used the occasion to try to reassert American leadership in the ongoing climate crisis after the former president, Donald Trump, ignored the problem as much as he could.
Biden is still riding high from the August 16 signing of the Inflation Reduction Act which he was able to muscle through Congress. The Act, which pledges $369m on climate investment, is the largest package of its kind to have ever been passed by the American government.
Despite this good news on the climate front, there were environmental measures on the ballot in some areas that didn't pass. In Arizona, Proposition 310 was defeated. It would have approved a slight tax raise to help fires. As well, a measure in California which sought to tax high-earners and therefore encourage the purchase of electric vehicles, also failed.
Though there were a few defeats, the midterms augur good things for a United States increasingly concerned with climate change.