China and Singapore collaborate to scale green finance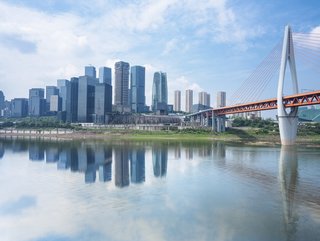 Credit: Getty Images
The Monetary Authority of Singapore (MAS) & the People's Bank of China (PBC) have partnered to deepen bilateral cooperation in green and transition finance
The Monetary Authority of Singapore (MAS) and the People's Bank of China (PBC) have revealed the inauguration of the China-Singapore Green Finance Taskforce (GFTF).
The main objectives of the GFTF are to deepen bilateral cooperation in green and transition finance between Singapore and China and to facilitate greater public-private sector collaboration to better address the needs of Asia during its transition to a low-carbon future.
"We are pleased to deepen our collaboration in green and transition finance with the establishment of the GFTF," says Gillian Tan, Chief Sustainability Officer and Assistant Managing Director at Monetary Authority of Singapore.
"The GFTF provides a platform for knowledge exchange and will galvanise collaboration between public-private participants from China and Singapore on concrete initiatives that will catalyse capital flows to support a credible and inclusive transition to a low carbon future for our countries and the region."
What are the main aims of GFTF?
During its first meeting in Chongqing, China, the GFTF deliberated on joint initiatives to increase the scale of green and transition financing flows in Singapore, China and the wider region.
The task force will establish three primary workstreams to concentrate on the following priority areas: Taxonomies and definitions, technology, and products and instruments.
To focus on taxonomies and definitions, the MAS and PBC will collaborate under the International Platform on Sustainable Finance (IPSF) to attain interoperability between the Singapore and China taxonomies. They will subsequently work together to boost the adoption of the IPSF's Common Ground Taxonomy and deepen their comprehension of transition activities defined by China and Singapore.
For the second focus – technology – the companies will establish a workstream by the Metaverse Green Exchange and the Beijing Green Environmental Exchange to harness technologies and to promote the adoption of sustainable finance. This will include the testing of digital green bonds with carbon credits.
The final focus – products and instruments – the Singapore Exchange and China International Capital Corporation will collaborate to create a workstream aimed at enhancing connectivity in the sustainability bond market between China and Singapore. The workstream will focus on facilitating the issuance of and mutual access to green and transition bond products in both countries.