Why connected warehouses are sustainable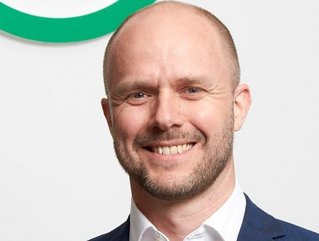 James Bennett
James Bennett, Commercial Director, Systems & Services, Signify UK & Ireland, shares the crucial role of the warehouses in the drive to a greener tomorrow
Manufacturing organisations can play a big part in reducing global greenhouse gas emissions. For many businesses, this usually means changing their supply chain by employing more electric vehicles and using cleaner fuels when transporting goods and materials. But why stop there?
Several aspects of manufacturing units, facilities, and warehouses offer more significant opportunities to go green – these are sadly overlooked. In fact, according to the UK Green Business Council (UKGBC), the building sector has the greatest potential to reduce greenhouse gas emissions. 25% of UK greenhouse gas emissions in the UK come from buildings and infrastructure.
Also, UKGBC states that newly constructed buildings are more energy-efficient, but 80% of buildings in 2050 have already been built, so a major priority is decarbonising our existing stock.
It's great to see that green buildings are also a part of the UK government's ten-point plan. Safe to say, sustainability was an idea a few years ago, it is now a reality, a rather urgent need. But until leaders start turning promises into actionable policies, each conference will be marred by the sense that more could have been done.
The role of the warehouse in the drive to a green tomorrow
Warehouses have a significant role in making the global economy sustainable, and smart systems can help. Whether new construction or retrofitting, warehouses can be designed with sustainable practices, and the good news is that it's not an all-or-nothing approach.
The UK Warehousing Association (UKWA) estimates that warehousing in the UK accounts for 566 million sq ft of property – a rise of 32% over 2015. It is a significant part of the UK's building stock and therefore has a considerable carbon footprint. This can be done in various ways.
LED there be light
Owing to the size of the industry, a smart first step is to swap out the old inefficient legacy warehouse lighting, where it still exists, for new efficient LED lighting. LED lighting can be up to 80% more efficient than traditional lighting, and as LED lighting can last up to 25 times longer than conventional sources, so you also get the benefit of reduced maintenance costs, which due to the ceiling heights in warehouses can be a very costly exercise.
But the possibilities get even brighter, so to speak. When organisations make the switch to LED lighting, a layer of lighting controls can also be added to enable further savings. The lighting levels can be automatically adjusted depending on the activities taking place.
These additional energy savings can come from daylight-sensing, scene/task setting and presence/occupancy detection, all of which will help to further reduce the energy consumption of the lighting.
The smart warehouses
Smart or connected lighting can play a significant role in enabling a warehouse to become even more energy efficient, operationally efficient and sustainable.
One such system is our Interact "connected lighting" system. Intelligent drivers and sensors are embedded into the light fixtures to create either a wired or wireless infrastructure allowing for full remote control and management of the lighting.
A remote cloud-based system can also be used to allow for multiple sites to be connected to one common platform/dashboard. It then becomes much easier to take complete control of all the lighting across multisite and countries, from anywhere, at any time.
The Interact system offers an intuitive dashboard that gives insight into lighting usage and allows users to optimise lighting operations remotely. Interact offers a flexible, cost-efficient, scalable system that meets unique needs and is easy to understand and operate. It is easy to take advantage of IoT technology to suit the needs of every facility. But this is just the beginning.
Intelligent Occupancy sensors which are embedded into the lighting, continuously gather data about presence and footfall within the space. Heat maps can then be simply created to show which areas are being more frequently used and those that are not. This data can not only help the client to further optimise the lighting regimes /levels, but it can also be used to help improve operational costs by optimising stock locations and pick times.
The possibilities do not end here. Environmental sensing is also possible with our smart sensors. Temperature can be continually monitored and optimised, ensuring the right amount of heating and cooling is applied to the space. Similarly, CO2 levels can be monitored to keep an eye on ventilation and air flows.
Functions like these represent just a fraction of what our Interact lighting system can offer.
Armed with this additional functionality, intelligence, data and insights, warehouse managers can now make informed changes to their warehouses and achieve ever better levels of operational efficiency & sustainability.
Informed planning of this sort can make a difference in creating a sustainable enterprise. Data really does make the difference in the warehouse/logistics sector as in others.
The Green Halo effect
The benefits of warehouse sustainability go beyond environmental responsibility. A sustainable warehouse—appropriately lit, appropriately heated, and carbon-neutral—will also make employees more comfortable and productive. Having a sustainable warehouse can be a differentiator in the labour market, attracting the best people, especially among the younger working cohorts.
In sum
Smart or connected lighting systems like Interact key enablers for building a better, cleaner, more sustainable future. As other crucial elements in the global economy, warehouses must find ways to put those systems to work.