Supply Chain Sustainability
Yahoo opens Scope3 technology to all digital advertisers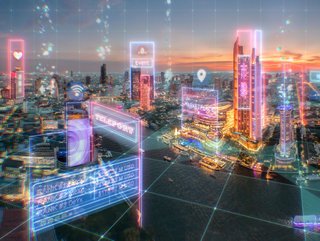 With the Scope3 monitoring technology, advertisers on Yahoo's wildly popular platform will be better able to monitor emissions and sustainability
The scope of Scope3 is growing considerably after Yahoo announced that it would be offering the carbon emission monitoring technology to all of its advertisers, thereby opening access to green media products.
The technology behind Scope3 was designed to decarbonise media and advertising by making known the supply chain emission data while, at the same time, managing high-quality carbon removal contributions. It prides itself on delivering "an accurate, comprehensive, and independent emissions model for every company in the digital ecosystem."
Yahoo meanwhile, with its 900 million users around the world, is doing the mission of carbon neutrality a great favour by expanding the Scope3's accessibility. Advertisers working through the company's supply side platform (SSP) will have an easier time achieving their broader sustainability goals.
Cleaning up digital advertising
The deal addresses the enormous carbon footprint that accrues as a result of digital advertising supply chains. In addressing this issue, Scope3 measures the emissions of the whole digital advertising supply chain, thereby enabling users to factor carbon more seamlessly into their business decisions.
Yahoo's Chief Revenue Officer, Elizabeth Herbst-Brady, said as much as she commented: "It is important that the industry moves and considers sustainability in buying decisions. As the whole industry is on a journey to move to being more sustainable, we are excited to bring access to green media, powered by Scope3's data, through our Yahoo SSP."
At Scope3, representatives were eager to embrace the sheer breadth of Yahoo's audience. Said Brenda Tuohig, the company's head of global and strategic partnerships: "There are few platforms that can provide the global reach and scale of Yahoo. That, combined with Yahoo;s enthusiasm for driving increased adoption of sustainable advertising practices, makes this integration an incredible milestone for changing the industry."