AMH rents homes & builds them. Chief Technology Officer Philip Irby discusses AI & building a resident experience-focused platform
AMH is one of the leading homebuilders in the United States, which develops, acquires, leases, and manages homes for rent.
Founded in 2012 and headquartered in Las Vegas, Nevada, AMH has been recognised for its sustainability initiatives in recent years. The company won a 2022 Great Place to Work® accreditation, was named one of Fortune's 2022 Best Workplaces in Real Estate, and is rated as one of America's Most Responsible Companies 2023 by Newsweek and Statista Inc.
Philip Irby is the Chief Technology Officer for AMH. His role is to lead the transformation of its technology stack into a modern, flexible, customer-focused platform.
"I've taken lessons learned throughout my career and applied them in a transformational platform for an emerging industry, in which there's not really a modern tech stack available," says Irby. "I have the opportunity to pioneer and build something that hasn't been built before."
Irby's job is to improve the resident experience through technology, to make it as streamlined and non-intrusive as possible.
"My job is to empower our residents to focus on what really matters to them in life by simplifying everyday transactions like paying rent, submitting a maintenance request, or navigating their accounts. Their experience of home should be seamless and intuitive."
75% of the traffic that AMH receives is from mobile devices, because prospective residents are looking at houses in person, away from their computers. AMH has an online platform that allows renters to log on and take control of their home search.
"The platform is completely responsive," explains Irby. "Everything we build is mobile-first, and it starts from the shopping experience, with people trying to locate or take a tour of one of our homes. All of this can easily be done from a mobile device today."
Prospective customers then go through the leasing and underwriting processes, all online. Once moved in, they can interact with AMH property management and maintenance representatives digitally as well.
"AMH-built communities have amenity centres with pools, gyms and community hubs. Now, we can grant them access to all of those facilities without requiring them to check in with a property manager or get a fob. They can just use their phone."

Digital transformation and sustainability
At AMH, digital transformation is in flight. The company is building a truly modern platform, with domain-driven design, true microservices and event-based architectures, from the ground up.
"What this gives us is the ability to build a modular, transformative system that allows us to adapt and change as we evolve as a company," explains Irby. "The term 'digital transformation' can be overused, as it means different things to different people. For us, digital transformation means transforming the way a company works and focusing on the company ten years from now, not just solving the challenges that we face today."
Irby sees this as a transformation of how AMH works, whether it's through efficiency, streamlining or automation.
"Digital transformation changes who we are and adapts who we're going to become."
Last year, AMH was recognised as one of the top ESG performers in their region by Sustainalytics, which was deeply rewarding for the team. Sustainability is a key part of AMH's strategy. The company established one of the first and leading sustainability groups in its industry, and its technology platform is intrinsically synchronised with it.
"Our technology has been intertwined with the sustainability function from its inception," says Irby. "We feel that technology really drives sustainability. There's a lot that we can do on the technology front that will improve our posture in the ESG areas."
The way Irby sees it, technology drives sustainability, but AMH is using ESG to transform its technology, too.
"We are already in tune with all of the systems used to monitor those aspects, and we're remediating issues as we advance," says Irby. "We're at the forefront of cybersecurity. And we're also working extensively to understand our energy usage through AI and analytics, gathering information from our communities or our portfolio homes to optimise our performance."
AMH has also invested in partnerships with leading companies like Elevation, which help the company gain better visibility into its energy consumption.
"It's about AI and what we can leverage in terms of our energy usage, especially in HVAC (heating, ventilation and air conditioning)."
Take this situation: sometimes, there's a window during which an AMH home may be unoccupied between residencies. How is AMH going to make sure that the house is not overusing energy during that time? This is where automation, smart home technology and IoT come in.
"We've got a number of different initiatives involving water usage and energy usage," explains Irby. "We're working on a technology right now that will give us the ability to modify the interior HVAC thermostat during the turn."

AI and automation
Close to 90% of US households have some form of air conditioning. AMH uses AI to keep track of them.
"As an example, if we are monitoring the usage of HVAC and also the behaviour of that HVAC, we can develop an algorithm that tells us when this unit is about to fail. Imagine the difference this will make to the resident experience."
For a family that lives in a hotter climate, if AMH knows that the unit is exhibiting a pattern of behaviour to suggest it's failing, AMH can contact the residents ahead of time and arrange a servicing of the HVAC in advance.
"That's a proactive use of technology to improve the experience for residents, so that we're showing up ahead of time."
At AMH, automation and streamlining can both improve the customer and employee experience.
Whether it's through automation and dynamic scheduling, or the different components that streamline and make AMH employees' jobs easier, this comes through in their communication with residents.
"We make the job easier for our employees, and happy employees make happy customers," says Irby.
AMH operationalises its field services through dynamic scheduling, as their technicians move from one home to the next. Being able to service residents responsively as new requests pop up enables the team to deliver a better resident experience. This, in turn, improves the employee's experience, because now it's a lot less about bureaucracy and ticking the box.
"It's all about improving the lives and experience of the people at the core of our business, through technology," says Irby.

Partnership with gravity9
gravity9 is an IT consulting company, which unites art and science in building the consumer's digital journey. Irby partnered with gravity9 seven years ago, when he worked at The Cosmopolitan in Las Vegas. gravity9 helped Irby transform the hotel's identity and their rewards programme.
"I knew that they shared my vision for abstraction and domain-driven design and microservices," says Irby. "I knew that AMH had an opportunity to build from the ground up, so I brought gravity9 over as well."
Their shared vision, previous experience and longevity have made for a great partnership.
"The key to our partnership is, gravity9 has an exact understanding of our strategy and vision for the platform, and that comes through in the work that they do, and also in the work that my team does with them.
"I've worked with lots of vendors and there are people that will tell you what they want you to hear or what you want to hear - and people that will tell you the truth. Telling the truth in a partnership usually results in more respect and greater capability to work together. I think in the relationships that I've had that have been successful, that's one of the core foundations - being able to speak openly about differences or things that we need to be working towards."
The next 12 months will be transformational at AMH. The company is adding a number of components to the platform, enhancing some that they already have and focusing on building the platform further. Irby is determined that that has to be the focus.
"If you lose focus on trying to create that platform that is flexible, adaptable and capable of change, then you start to become a monolith. You move down the path towards brittle, unsustainable infrastructure and applications."
For Irby, every 12 months holds that opportunity for renewed focus, ambition and progress at AMH.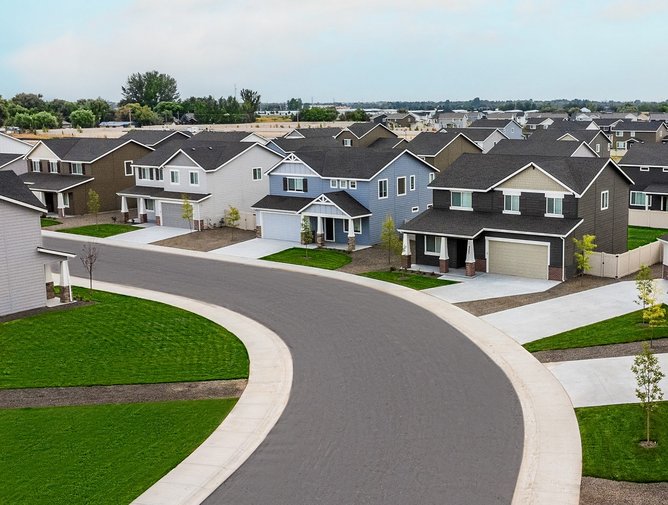 American Star Commuity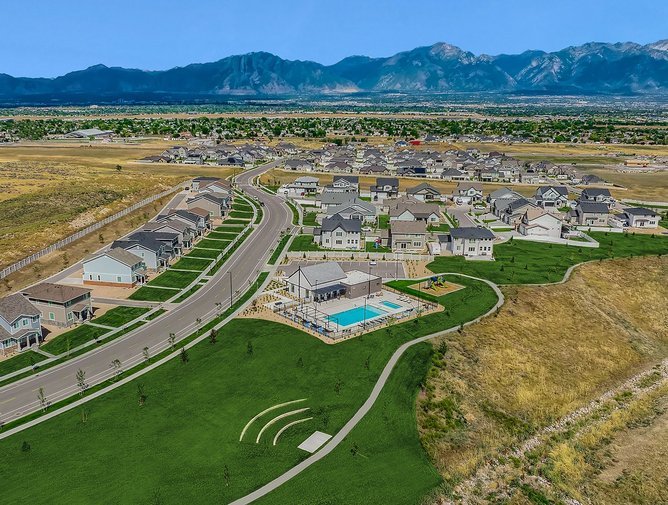 Copper Rim Community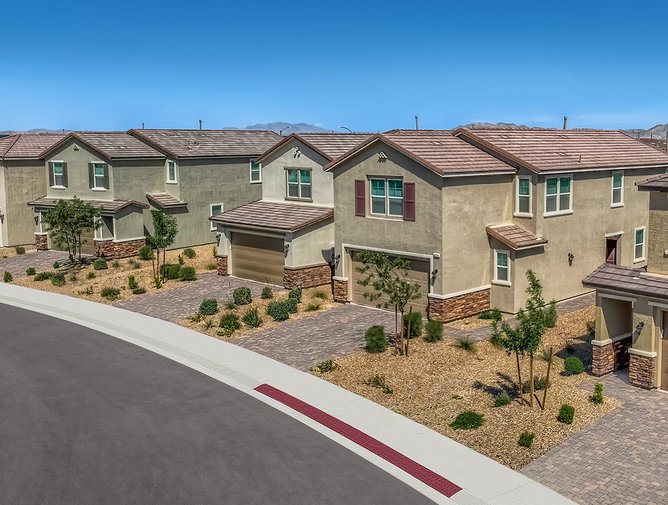 Kings Crossing Community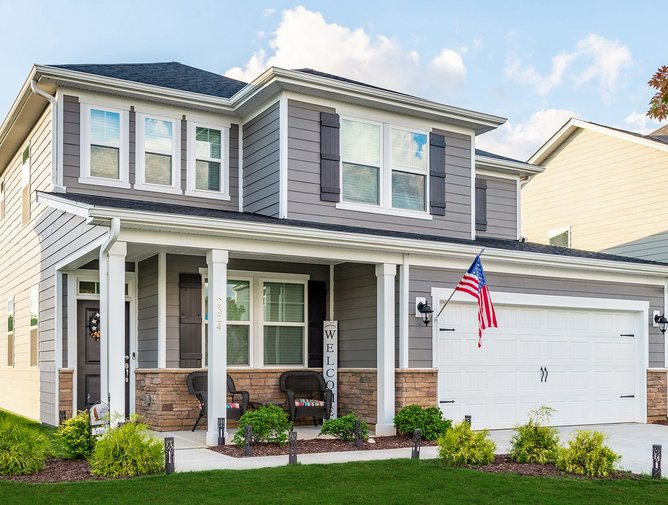 Belmont Town Square