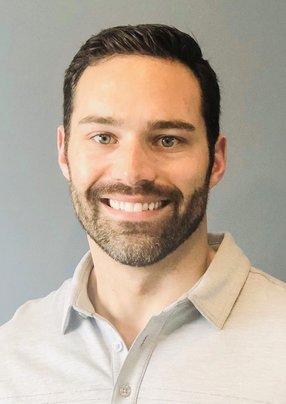 Brad Hood
Director of Indirect Purchasing at Rivian

Brad Hood, Director of Indirect Purchasing, shares his life experiences, detailing his education, career and the inspiration leading to his role at Rivian
Working for Rivian is something of which many could only dream. A successful procurement strategy these days requires a skilled individual with experience in the use of data and the ability to work collaboratively with teams to meet critical sustainability objectives.
Maintaining the sustainable sourcing agenda at Rivian is Brad Hood, Director of Indirect Purchasing, who is responsible for indirect procurement practices at the organisations. His critical role maintains the company's truly responsible climate commitments through technology integration, with processes and strategic thinking to manage all facets of the business impacted by emissions reduction and responsible sourcing goals.
As a lover of team sports, it's no surprise that Hood is driven to work more intuitively with his colleagues that make up the procurement function to ensure that Rivian's vehicles reach the customer with as little environmental impact as possible.
The pros of his role help him to overcome the challenges that lie ahead, while he also supports the business' functions that allow the company to grow responsibly, yet fast.
Before entering the working world, Hood studied at Northern Michigan University where he also played American football, which, in seemingly unfortunate circumstances, led him to chase a previously-unthought-of career when he sustained injuries from the sport. Nevertheless, Hood persisted in challenging himself—though this time in the supply chain management environment after graduating from Western Michigan University—leading him to multiple positions throughout his career.
Hood has worked for the likes of Bosch, Hydro Aluminium, and IBM, where he developed many skills relating to procurement and supply chain management, and achieved two prestigious IBM awards, including the Outstanding Innovation Award and the IBM Global Procurement of Excellence award.
He later moved to a Director's role at Genpact, dealing with data-driven procurement tasks. Hood was the leader of a global team of consultants that delivered 32% direct material savings through three sourcing waves for the client. Cementing his ability to manage teams, he led 22 consultants at Genpact to complete 49 supplier site visits across 12 countries, qualifying a potential global supplier base in just two months.
"We were building out the practice after Bain invested into Genpact at the time to fill the strategic consulting gap," says Hood.
"Then I joined Rivian after a colleague, who I had worked with previously, called and introduced me to the company. It was before Rivian had come out of its stealth mode."
Looking back on his career, Hood attributes his inspiration to the leaders and colleagues that he has worked with over the years. "They took me under their wing and I was able to learn a lot from them," Hood says. "I can call many of them if I have any questions or just to bounce ideas off."
As he continues to drive the technology adoption at Rivian, specifically for its indirect procurement functions, Hood is excited to see what the future holds. His day-to-day work allows him to gain a holistic overview of the organisation and seek out more possibilities to streamline the work of his team to enable them more time to take on game-changing tasks.
Read the full story HERE.