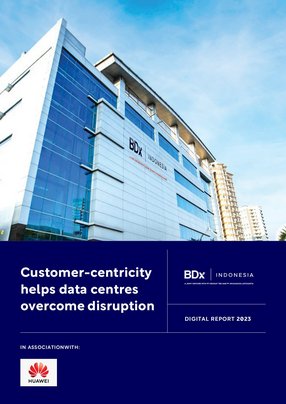 BDx: Overcoming disruption with customer-centric data
Avnish Patankar, Commercial Director of BDx Indonesia, defines the reasons for its data centre acquisitions and transparent approach to disruption
The data centre industry's rapid expansion sees more opportunities across every border, with its growth making way for the introduction of BDx in 2019 and the continued success of existing data centre locations.
The company sought out advantageous growth opportunities, resulting in moving to a few different locations across the APAC region.
Taking on an emerging market with billions of dollars worth of potential over the next few years, BDx ventured beyond its China, Hong Kong and Singapore data centre facilities to acquire a further site in Indonesia last year. The reason for this being the projected CAGR from 6% to 13% leading up to 2028, and the projected industry value growth to US$3.43bn by 2027.
With four data centres in total, the company is operational across the three locations in Indonesia, allowing it to serve a growing number of users globally.
"Our global customers are joining us. At the same time, we are now building two more new data centres that are greenfield projects in Indonesia – in and around Jakarta," says Avnish Patankar, Commercial Director at BDx Indonesia.
"Collectively, we are creating a bouquet of six assets for the main DC deployment and some 20 plus locations spanning Indonesia for edge deployments where we will be able to offer more choices to customers."
The company's venture into Indonesia marks a crucial step in BDx's strategy, which will service the digital transformation needs of the country by enabling access to data centres at the edge. With a dedicated facility based there, its existing pool of global clients have the opportunity to colocate their IT infrastructure and workloads to enable more growth in the region.
"We ventured into Indonesia with a mission to support its digital transformation," says Patankar.
"Now, coming with that mission to support, it's very important. Any client who is coming from overseas or a local national client who is looking for a data centre, colocation asset for deploying its IT workloads, it's important to provide them with what they need. They need locations, diversification in locations, scalability, security, they need network ability for connectivity."
As a result, BDx Indonesia proudly opens the door not just for national clients, but also for its overseas clients to access reliable and secured data centres within the country.
"It is the biggest acquisition deal in the data centre industry of Indonesia. We are committed to investing another billion dollars into it. While we are developing a greenfield project, which will be our flagship data centre, we are looking at creating 20-plus edge locations for deployment, which is the future of digital transformation," Patankar says.
"In a year or two, everyone will venture into edge locations – edge data centres. People will look for edge deployments because, as the digital transformation is taking shape, it is very important for the cloud and content providers to get near the customer."
From services like Netflix and Amazon Prime to Dropbox and One Drive, cloud and storage capabilities will be pivotal in the years to come, so businesses will look to grow to all corners of the globe to ensure that their services are made accessible. In Indonesia, Patankar explains that these types of services, along with Amazon and Azure, there is a demand for entry points that will allow them to create a complete global infrastructure to support their offerings wherever their customers are located.
BDx Indonesia plans to serve these companies to achieve their goals and create brand loyalty.
The main factor in the company's rate of progress cannot be ignored, with the pandemic provoking shortages of necessary components and infrastructure via supply chain disruption.
"The pandemic shifted the entire way people work, learn, bank, shop, and interact," says Patankar.
"That created an instant demand for IT hardware, software services and data centres was one of them. At that same time, because of the supply chain and logistic problems, I myself witnessed hundreds and thousands of containers docked at sea port as the ships were not available."
This was one of the main struggles that BDx experienced in the process of acquiring and operationalising its Indonesia data centre, which was due to the shortage of equipment necessary to not only function, but to build a data centre that supported the needs of its clients.
"We had a challenge, we had to keep the operations running. And we, at the same time, had to keep increasing our capacity. We had to keep building new capacity," says Patankar.
"We have done this at our Singapore data centre. When we acquired it there was a 1.5MW capacity. During this pandemic when nothing was moving, we were able to create additional 10 MW capacity there. Customers appreciated that."
Despite overcoming disruption from various industry-paralysing events, BDx Indonesia would not have succeeded had the team chosen to ride out the issues within its supply chain. This resulted in a shift towards a new way of operating, coming away from the traditional means of procurement and supply chain management to take an approach suitable for the digital era.
"I believe some relaxation is coming, but the demand is still high. Manufacturers are not able to deliver the equipment on time because logistics are still an issue," says Patankar.
"Instead of sticking to one supplier for one improvement, we diversified geographically. Different leading brands came together. We worked with different suppliers and reduced our reliance on a single one, but also in terms of geographical resources, equipment from Europe, as well as resources from the US and equipment from Australia, China, South Korea."
Before BDx Indonesia could diversify its operations, the initial challenge was understanding the different specifications of various suppliers to determine the services that it could provide with each. Unlike the standard procurement method whereby the solution must be correct, the company adapted its approach to recognise that various models could achieve the same outcomes with a more flexible outlook.
"We became transparent to our suppliers. We created a complete plan for five years: our capacity, increment plans, our expansion plans," Patankar says.
"In every meeting, online or offline, we explained those plans to our suppliers. We became transparent. We said, this is all coming in and we need your support, which particular project do you want to pick up? Which project can you support? Which equipment can you support?
"As we were transparent, both sides, customers as well as suppliers, started believing in us."
Rather than accepting the traditional approach to equipment delivery and leaving suppliers responsible for delivery on time, BDx Indonesia asks them what they can offer and adapts its approach accordingly.
"As the customer now considers us as their family, suppliers are our family. It's not only about asking them, 'Hey, can you deliver this equipment on time or not?'," says Patankar.
"We need to look into their capacity, their capabilities, their financial stability, and a lot of similar and important things. So we need to work with them."
This approach to suppliers and customers is what allows BDx Indonesia to focus more on building sustainable partnerships with companies to create understanding and cooperation while developing the edge potential of data centres in the country. By meeting the needs of stakeholders, BDx Indonesia is able to follow a more informed trajectory with support from some major businesses – one of them being the equipment and cloud provider Huawei.
"Huawei is one of our trusted supply chain partners. A good thing about them is their approach to us. Much like our own supply chain, other supply chain partners know we are very transparent with our customers and so they do too," Patankar explains.
"A supply chain partner of ours must be transparent. Huawei is very upfront, telling us what they can and can't do on time. They're aware of all the ongoing and upcoming projects, but what they do for us is plan inventory on their side so that they can help us to deliver the project on time in a cost-effective manner."
As the footprint of BDx grows, particularly in Indonesia, the company will continue to leverage partnerships to provide a much more agile approach to procuring the necessary components for its data centres, but also encourage a transparency method of customer service. In such a dynamic industry, BDx Indonesia can look ahead as early as six months and as far as 18 to assess the evolution of its operations – with increasing capacity being the primary, overarching endeavour.
Beyond the facilities though, Patankar says that the organisation itself must develop to navigate its growth with an emphasis on the talent it already has within the team.
"It's not only about just creating the facility or enabling business, it's also about developing the team, creating the talent. People who work with us bring value to the company," says Patankar.
"People who work with the company create the company, build the company. So we understood that talent is important in the data centre industry. There is a shortage and we need to address this. So, we already began on-ground training by sending our engineers from here to Singapore to train them in our live data centres with various standards of operation."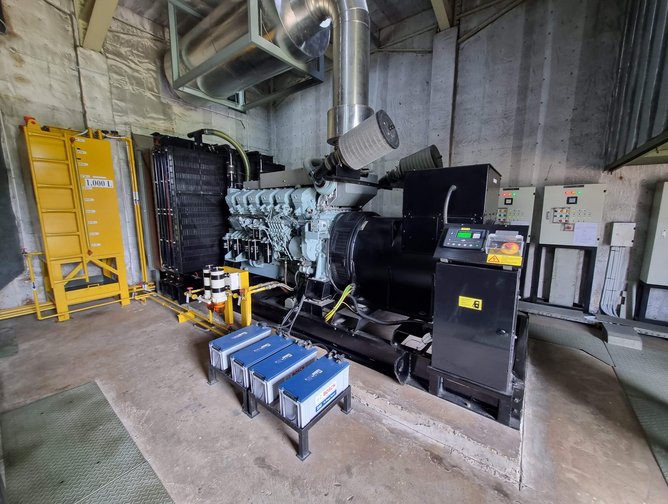 BDx Indonesia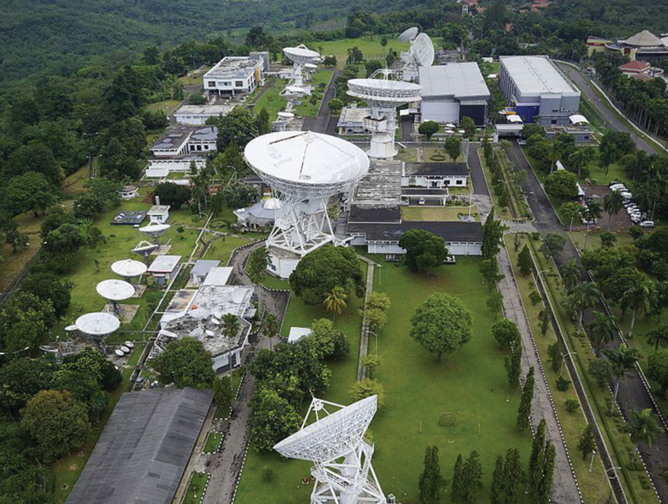 BDx Indonesia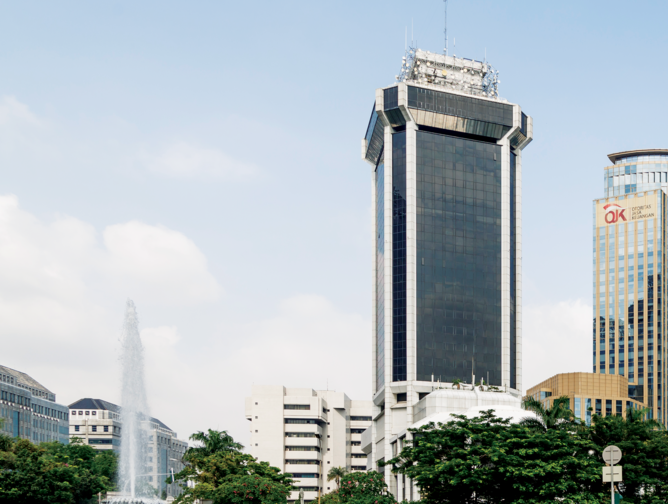 BDx Indonesia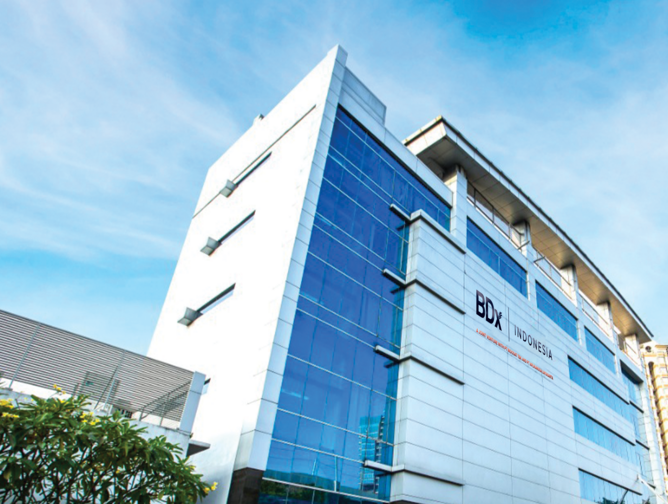 BDx Indonesia