DataQube's Mission: Scalable, Flexible and Sustainable Pods
DataQube creates scalable, flexible and sustainable 5G data centre pod architecture that is fully customisable while solving the DC storage problem.
David Keegan is a Co-Founder and CEO of DataQube, an innovative, scalable and first-of-its-kind 5G-active data centre technology that has already secured a US$29.4mn investment from French investment management company RGREEN INVEST.
'I've been involved in the data centre market for more than 30 years' says DataQube's David Keegan. 'The data centre market was actually around thirty years ago, they just had different titles, "comms rooms" etc.' he says, underlining both the integral nature of data centres as a technology, and the speed at which they are increasingly demanding attention in the hyper-modern business world.
Originally training as an electrician through an apprenticeship, David Keegan went on to study a degree in engineering, until eventually stepping into the data centre market where he now is having an unmistakable impact.
'I've now been involved in some great projects across the globe, have worked in most countries where there are data centres, and have been involved in the design and construction of about forty million square feet globally, in projects worth US$20bn.'
Small beginnings. Great changes.
'What I've seen is certainly the rapid change in technology' he says, 'and about four years ago, I decided to look at whether there was something else that's going to support technology growth outside the traditional data centre models. So DataQube then became a vision.'
This is the problem-solution approach to business and the world at large, which as a model, bears the seeds of some of the greatest and most innovative ideas ever devised.
Could it be so for David Keegan's DataQube?
Setting Standards in Data Centre Technologies
'The uniqueness of DataQube is that it's not modular, it's not containerised. It's a scalable, podular unit, which allows us to build on a pod-by-pod basis which can uniquely be built in almost any shape you can think of.'
One of the problems in the data centre industry (one for which solutions are constantly being developed) is the basic issue of physical storage.
Data centres can potentially be very large, rapidly growing in-line with demand and generating major spatial and practical problems of their own.
To deal with these problems, companies tend to focus on moving the physical data centres themselves, sometimes to very remote and impractical environments.
Uniquely, DataQube offers a solution to this problem by adapting the data centres themselves to the environments in which they are housed. A sort of evolution by technological selection. Keegan says 'our model can sit at the side of a road, in petrol stations, in forecourts etc. We can also build it flatpack, we can miniaturise it, we can monoblock it, which means that we can even deploy it inside high-rise buildings by using pedestrian lifts to get access'.
In demonstrating just how customisable DataQube's solutions are, Keegan says, 'So if you imagine every letter of the alphabet in a capital format, we can build DataQube to all those configurations.'
Responsive and Responsible Data Centres
The first 5g (ready and active) edge technology of its kind, DataQube centres operate with a lead time of <6 months. No other Edge Data Centre solution on the market offers the same levels of energy efficiency, IT density or scalability making DataQube unrivalled in terms of both cost and speed to market.
Not stopping there, DataQube also crafts its Data Centres in light of the United Nation CSR's (Corporate Social Responsibilities), and has developed a green technology, making it stand out from its rivals. 'We can also take it apart from manufacturing in various materials, stainless steel, mild steel, timber', adding yet another level of attractiveness for its stakeholders.
Data centres are known to be increasingly green, especially considering the steady industry-wide transition from fossil fuels to renewable energy sources, yet DataQube has gone a step further than even this standard precedent and has developed a technology that consumes up to %50 less power and omits up to 50% less C02 than regular and more traditional data centres. Another stride beyond the competition, and one which sets DataQube apart as a leader in the field.
Life On The Edge and The Last Mile: Defining and Redefining Information Technologies
Edge technologies seek to solve problems of bandwidth (data flow) by bringing the data centres where the relevant information is stored, closer to its users. Facial recognition technology would be one such example of Edge-Tech. If every time you had to unlock your phone using facial recognition, the information had to be relayed to a cloud server for example, the delay would make the technology both inefficient and impractical to use, and so it makes sense to house the data centre on the phone itself.
To state the obvious, data centres such as DataQube are primarily concerned with data, their storage and their transfer. To illuminate the not-so-obvious, data transfer is not as simple as going from A to B, like a vehicle moving linearly along a highway.
The situation is better visualised as a superhighway, with millions of vehicles moving in different directions, at different speeds, which then narrow into streets, lanes and avenues near the beginnings and ends of their journeys, culminating in a sort of informational congestion. This deceleration of data as it nears its destination, has come to be known as the 'Last Mile' problem.
But is it really a problem? Not according to David Keegan. 'My view is that the edge is not yet defined' he says. 'We don't know how it's going to be used. It's really in its infancy.'
In the same way that Keegan recognises that Data Centres have been around for at least 30 years, albeit in a different form, he also sees edge technology as still evolving and being constantly revised and redefined.
He says 'I think we're going to have a different interconnected world. I think we're going to have the optical world, (the optical fibre networks) that will continue to grow. And inside that global ring of interconnect, we're going to then have satellite technology, 5G, 6G, 8G and Microwave, and you're going to be getting clusters of connectivity.'
Keegan's position on so-called 'edge-technology' reflects his approach to data centres as a model, which is that not only is technology constantly being redefined through development but also that this development then solves seemingly indissoluble problems in turn.
His position is one of a creative openness, a sort of growth-mindset towards technology marked by a reflexivity which sees that stringent definition may in fact lead to a type of stasis in development and growth, which can be seen in his approach to not just edge technology and the so-called last mile problem, but towards connectivity technology in general. While many companies and leaders tend to see technological growth as a singular and homogenous transformative process, David Keegan recognises that it shifts on a global scale in intermittent stages, and at varying degrees around the world.
He says 'we see the systems that will come online will create varying levels of interconnection. And that's going to be down to thousands of dumb as well as intelligent solution devices that actually talk to each other and they can be a hundred Watts or they five hundred Watts, but it holds data both on and off premises, all locally interconnected. And certainly looking at 5g and the satellite deployments that are now happening, all these things are really not as yet properly defined.'
Orienting himself to the future David Keegan says 'the next 12 to 18 months looks really exciting. As you know we received our investment from RGREEN INVEST in the last year and are very pleased to be partnering with them, and the relationship is really strong. We are already deploying two edge data centres in Ireland to create one of the city's first smart solutions using DataQube, and we're partnering in a mode that allows us scale and growth. We've sold into Australia, and we are working with partners in the US to build an edge data centre platform using DataQube. We're also heavily going into the Asia market and we've got a lot of inbound traction there and certainly also in the Middle East.'
Considering the potential growth of DataQube in the near future David Keegan says 'We anticipate having somewhere between 50 and 80 edge data centres contracted and in production ready to be deployed in the next year or two'.
As big data ramps up on a global scale, data centres are becoming evermore integral to almost every industry in one form or another, and client demand grows with it, meaning that only the most innovative data centre providers will thrive in such an environment.
David Keegan says, 'part of our evolution is we're now extensively designing further product ranges to support client requirements.'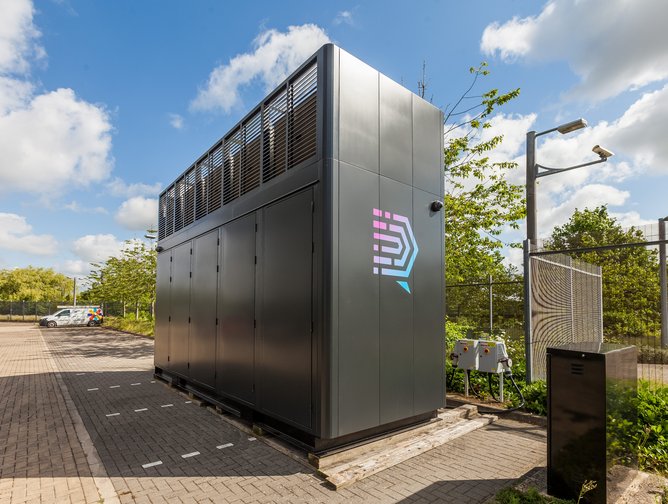 DataQube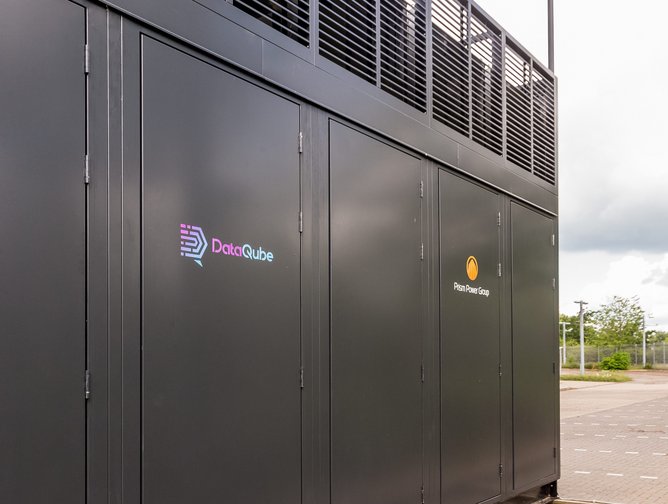 DataQube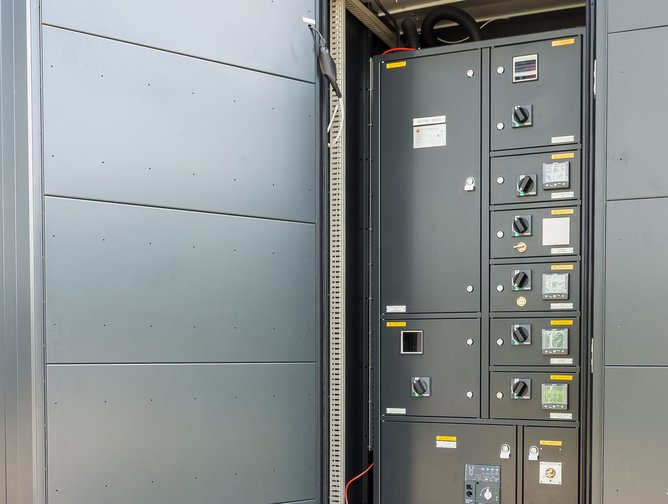 Data Centre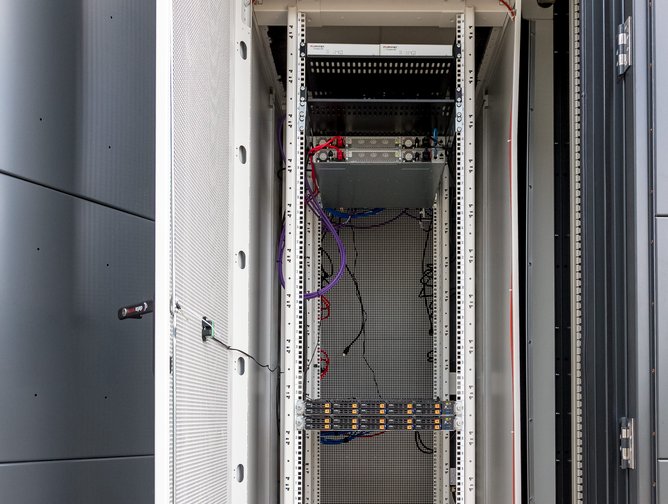 Data Centre