Suki Becker, Vice President Procurement and Real Estate of GfK, led both GfK's procurement and sustainability transformations. Here's how she did it…
Suki Becker: A quick history
Suki Becker is Vice President for Procurement and Real Estate at the independent, trusted and unparalleled tech- and data-company, GfK.
For over 25 years, she has been working in the procurement and supply chain world and in her last few roles, has been responsible for the transformation of indirect procurement. Becker has a degree in Procurement & Supply Chain Management and has been a member of CIPS since graduating – in other words, she has procurement in her bones.
Becker started out as a Production Planner working in Automotive, where she learnt lean processes and management before becoming a Lean Consultant, and then moved to Procurement over 18 years ago.
Coming from a manufacturing background and never having worked in a service industry before, Becker "was really interested to understand how this industry works compared to manufacturing", wanting to "understand some of the challenges of the service industry".
Now VP for GfK, she understands the challenges more than most.
A sophisticated tech- and data-company, present in over 60 countries, GfK helps their clients solve critical business questions in decision-making processes around consumers, markets, brands and media. They also provide reliable data and insights through advanced AI capabilities at their foundation. But it doesn't stop there.
GfK have revolutionised access to real-time actionable recommendations that drive marketing, sales and the organisational effectiveness of their clients and partners.
'A marketing company is a marketing company', they say. But GfK stands apart from its competitors due to four crucial factors:
Trust: GfK have one of the highest competences with data management and quality
Signals from the noise: They provide actionable and measurable recommendations through analytics and technology
Knowledge and expertise: GfK have a deep understanding of the market – as well as of psychology and consumer behaviour – having been around since the 1930s
Always-on intelligence: GfK also offer digital solutions that put data science at the fingertips of clients, giving them a substantial advantage over competitors
How GfK reorganised its procurement and real-estate functions
Becker joined GfK in November 2020, when their procurement and real estate had already been combined under a single function.
"However, I realised that there were category teams, as well as some regional teams and 25 direct reports," she says.
"Some roles, job descriptions and titles were not defined accurately enough. So, I spent time revising all the job descriptions and titles so that we had the same across categories and countries, then worked with HR to standardise the grading and work on a career path that helped individuals understand what they need to achieve to develop themselves. In order to further support their career journey, I invested in a digital learning program which is accessible to every employee in Procurement. This not only gives my team full access to professional training on core Procurement skills like negotiations, contracting and stakeholder management but includes focussed modules and certifications on Sustainable Procurement which is equally important for us".
Becker created a category structure for GfK's procurement functions and changed the roles of the regional heads, making them not only responsible for procurement, but also real-estate and facilities.
Introducing new procurement tools
Two years ago, GfK had several different contract databases for leases and also the way of storing contracts was different. The company then streamlined these by moving to a modern building lease contract database.
At the same time, GfK executed a tender for the procurement contract database to enable a single, integrated system for storing contracts, which are now readily available to the team; an e-sourcing tool to move away from email exchanges with suppliers; and a supplier-management tool, where they could send questionnaires to the suppliers and collect data relevant to their onboarding onto their system.
"The utmost goal was having the right tools at the right cost for GfK."
People and processes over tech is true transformation
Becker says that, presently, there are a number of procurement people that concentrate on systems integration, thinking that procurement can be sped up if they just have the right system in place.
"I think that before jumping to a system solution a company needs to have the right processes in place first.
"One of the transformations that I brought about at GfK was to look at our procurement processes and deliverables, regardless of the system that was being used.
"Standardising and stabilising processes is far more important than the actual systems that are used. I would recommend doing this first and then introducing tools to support."
The GfK supplier ecosystem and methods of differentiation
Like many other companies, GfK differentiates between their suppliers by segmenting them into the categories of 'strategic', 'preferred' and 'everyone else'.
"We have some strategic partners that we could not operate without; partners that we have regular business reviews with to ensure that we are working in tandem, as well as joint continuous improvement plans, with actions for both sides.
"A lot of times, what a customer does has an impact on supplier costs, and rather than just squeezing the supplier it's a better and more effective strategy to work together towards reducing the inefficiencies and overall costs for the business."
Becker explains that the advantage of segmenting the supply base is that it ensures GfK doesn't need to tender each and every time they buy goods or services.
But one thing is for certain, and that's that, once again, supplier relationships are key.
"We have partners such as Cognizant that we have been working with for 4 years", says Becker. "Cognizant are a strategic partner for IT; they support our Enterprise Applications Teams and take care of SAP, Salesforce and many other projects."
Explaining this further, Becker states that GfK chose Cognizant because they have the right technical skills, knowledge and credentials in the Information Management space – and because Cognizant are committed to sustainability.
"We had a very consultative process with them during the tender phase, where they'd proven themselves cost-effective by leveraging a global delivery model. They're also flexible and not always pointing to the contract – plus, they also know how to take ownership, and supported us well throughout the pandemic, providing us with the right skills for the right projects. Although the world stopped, our projects didn't".
Sustainability transformation and commitments
GfK have also made a lot of progress in terms of their Environmental, Social and Corporate Governance commitments. Though they have been submitting Ecovadis and CDP reports for some years, GfK had not submitted any quantitative data. This, of course, relates to authentic sustainability, which is about measurable and therefore actionable policies. Again, Data is key.
This is where Becker came in: "The first thing we did was to measure our carbon emissions. We nominated staff at each of our sites as sustainability partners to support data-gathering. We were collating the data into a single tool and interpreting it.
"We collected carbon-related data for 2019 and 2020. Once we understood this, we put a programme in place to first reduce our building footprint by accelerating hybrid working and consolidating sites in the same country, and then we implemented local initiatives like recycling and reducing plastic."
"I also ensured that all my procurement staff were trained on ethical procurement so they could better understand the social, environmental and ethical impact within the total supply chain."
GfK have now made a commitment to be climate neutral by the end of 2025, and, according to Becker, since they've reduced as much as they presently can, they now need to offset.
"2022 was the first year that we offset 25% of our 2021 emissions," she says. "We invested in a technology project in India that also gives back to the people in the region by helping women work and providing children with education.
"I firmly believe if more companies took the initiative like we did, we could really make the planet a better place for us all."
Predicting the future…
When asked about what she sees for her company and her role in the future, Becker stated "I see best-in-class cost, productivity, quality – so we have things done right the first time around and a faster response time to our clients."
"We're not looking for cheap because 'cheap' drives low quality, and the reason GfK is successful is because we provide a high-quality product, at the right cost and at the right time.
"Aside from that, we want partners that are committed to sustainability and understand that we need to work on this together.
"I think there is still a gap in the service industry. And, although GfK has come a long way on this in the past few years, some of our suppliers are still lagging behind.
"So, we're investing time with our suppliers now to help them through this journey – as we've just been through it, we understand the requirements."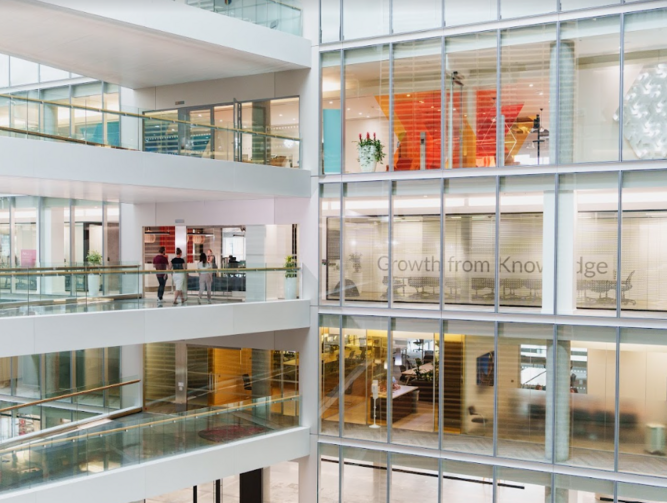 GfK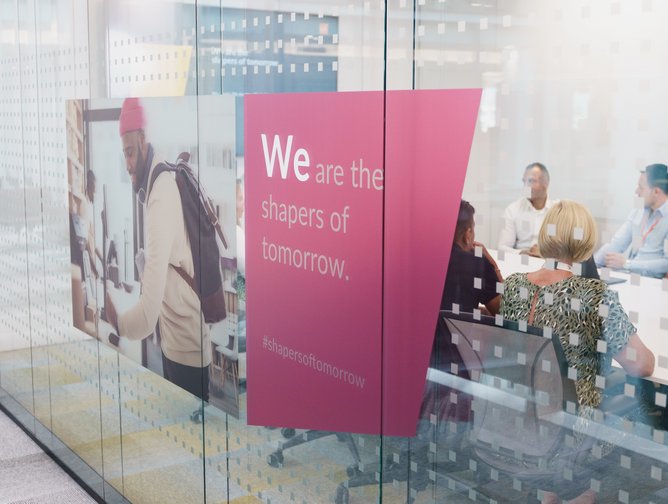 GfK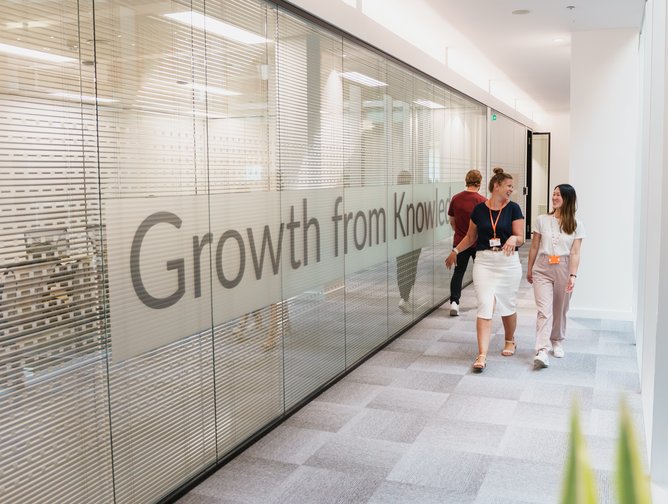 GfK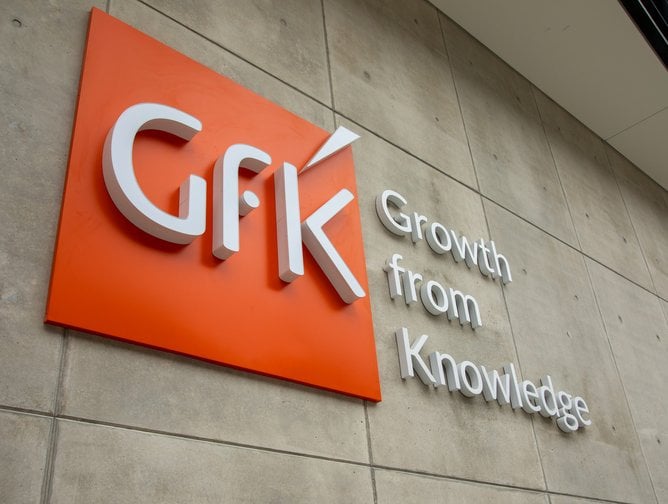 GfK