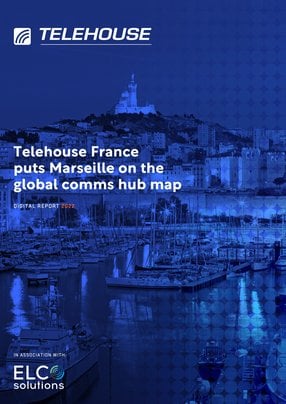 Telehouse France launches game-changing data hub
Sami Slim CEO of Telehouse France explains the business case behind Telehouse France's new strategic implementation as digital migration surges and prices
TELEHOUSE FRANCE PUTS MARSEILLE FIRMLY ON THE GLOBAL COMMS HUB MAP
The surge in digital migration across the globe in the aftermath of the pandemic comes at a price as well as a benefit. Sami Slim, CEO of Telehouse France, explains the business case behind his company's new location in Marseille and why close collaboration with its partner, Elco Systems, will mitigate its risks and exploit its benefits.

Data centres are blossoming across the globe; where you plant those blooms is vital. It's all about location, so you must get it right. Here's why:

Let's assume you are a software designer for a Munich-based German engineering company, and you need to send information to a client in Brazil about its mining operation in the middle of a remote quarry miles from anywhere. That information will travel across the internet hubs in - let's say - Frankfurt, then up to the U.S., down through Miami and then to Sao Paulo.

So far, so good. That little packet of data left home and arrived at its destination faster than your eye moved from one word to the next in this sentence. But… every little packet of data costs money. That round trip from Bavaria to Southwestern Brazil? It would probably have more than 250 milliseconds of latency. It arrived late.

That latency, according to Sami Slim, CEO of Telehouse France, makes the software those two companies are using "less useful and less powerful".

"However," says Sami, "By exploiting internet routes off the coast of France around Marseille, you can reduce this latency. Opening up this route means you can have a latency between Frankfurt and Sao Paulo, for example, of fewer than one hundred milliseconds — which is half the existing speed from the U.S."

The faster the speed of travelling data, the more cost savings to your bottom line.

Sami has another compelling example he uses to define the cost savings made when connectivity is sped up – even by mere milliseconds.

"Today, if you're an African enterprise placed, let's say, in Ghana or Nigeria and you need some cloud usage, you will go to those high-profile hubs serving Africa, such as London, Frankfurt or Paris. That comes at a cost.

"But if you bring that location closer – to Marseille – you will be saving 15% simply because you are localising your cloud traffic and bypassing that journey to those cities in Northern Europe."

Sami stresses how all businesses know how expensive it is to move data across the cloud. He claims some companies could even halve their data carriage costs once Marseille comes on stream.

According to Sami, the potential unlocked by those milliseconds saved changes the way we use the internet. More online trading, video, OTT streaming, gaming and real-time data transfer, VR, AI — all become more plausible to a greater number of people and businesses.

"When you bridge that gap, reduce that distance, you unlock new visitors that are creating value, creating jobs and creating companies," says Sami.

This is why Telehouse France is building its latest infrastructure in collaboration with partners such as Elco Systems.

Sami says Telehouse France already has a significant presence in Marseille. They see the city as one of the most significant data hubs in Europe, in terms of location and its business infrastructure. This, the company predicts, will grow in importance over the next five-to-ten years.
WHY THE SOUTH OF FRANCE?
So, why is Marseille so well placed as a data hub to spread out North, East, South and West?

"Marseille is one of the fastest-growing cities. Our mission is to build a new platform that will open up access between countries in Africa and the Middle East, and between Asia and Europe.

"We see Marseille as being uniquely positioned in Europe to attract traffic between Europe and a huge area of the rest of the world."

Telehouse France deemed Marseille as the best-placed location to complement the data traffic already running through cities such as Frankfurt, London, Paris and Amsterdam.

Sami explains it in very simple and logical terms: "The position of Marseille offers it direct access to some key undersea systems coming not only from Asia and Africa, but also from Latin America," he says. Sami refers to these underwater 'pipes' as "submarine systems".

"The important point is," he says, "this location is opening up channels between Europe and the rest of the world, offering Europe new routes that didn't previously exist for the region. And, of course, the benefits of these new channels of communications are two-way."

"These routes are now the backbone of the internet for billions of people because of Marseille. 4.5 billion people connected with faster and more reliable internet through Marseille via fifteen submarine cables."

Sami is very keen to make sure we all understand that, when we speak of the cloud and data storage, what we really mean is physical buildings and cables — which are very definitely earthbound.

"What most of us are missing is that 99% of the Internet today is not in the cloud. It is under the sea. This is what we call the submarine system that is powering the Internet today.

"Our traffic is in there, and most of the Internet routes are deep in the ocean. This is where cities such as Marseille have a great geographic advantage in attracting that traffic, with 'breeding' hubs to bring content and users closer to each other."

Put even more simply, this was an opportunity Telehouse France could not let slip through its fingers.
MONETISING WITH A DIFFERENCE
Sami is keen to stress that the opportunities for Telehouse France in this venture are in no small part down to the way his company is monetising its position in Marseille. Although location is a huge factor in Telehouse France's strategy, property acquisition is not.

"The difference between Telehouse France and the rest of the big players in this industry is our approach. We are not real-estate players. We are not monetising our data centre based on the number of square metres.

"We are monetising our business based on the value we create for our customers within their traffic strategy, and ensuring they get close to their users and to their customers with our technology. That's a fundamental difference, we are not a real-estate player, we are a connectivity player."

And this, says Sami, is the blueprint for the future when it comes to data centre development.

Telehouse France was already reshaping the data centre and connectivity business back in the 1990s. It established large data hubs in Paris and in London's famous Docklands.

"This created data hubs that attracted the most traffic, the largest number of cables and the widest variety of ecosystems,' Sami says.

This is what he calls the company's 'Connectivity Strategy': "It is making those data centres really prominent on the map of the internet today."

"Today, London Docklands is the most connected data centre in the world, and Paris Voltaire is the fourth most connected hub on the planet, routing more than 50% of all the internet traffic in the country.

"This is our connectivity strategy – to make our centres the heart of the telecoms world."

Sami says his company is fundamentally convinced that Europe will be the backbone of the global Internet.

"Europe is in a perfect position," he says. "Geographically, for hosting both the Southern hemisphere and the northern hemisphere junction in terms of data. Europe can connect the Nordic countries, the US, Russia, China in the north, Africa, the Middle East, and the countries of Latin America from the south.

"That value can happen with a 'backbone' coming from Marseille, going up to Paris and then diverting with two branches, East and West: one to London and the other one to Frankfurt.

"That is the map of the future of the Internet, and that's why we think Europe will be fundamental for the future of the Internet, and that is also why we're investing heavily."
DATA CENTRES ARE A HOT TOPIC
However, things have been moving fast since Telehouse France first built its data centres in the 1990s. Data traffic grows exponentially day-by-day and, with that explosion in usage, comes potential risks and consequences that need to be monitored and managed.

This is where Telehouse France's strong partnership with the German-based Elco Systems comes in.

Sami says he is committed to working with smaller, nimbler, and highly-responsive partners; Elco more than met those requirements.

"We are determined to remove our dependency on large vendors in our strategy. Using a range of smaller vendors means we have far greater control over the end-user or customer experience. This is important to us."

"Elco is a perfect example of this," says Sami.

"Elco is exactly the kind of vendor we like to have around us when we build our data centres. In designing our European business, we wanted European players around us. Why? Because that gives our company and our customers a sense of security that we will deliver.

"Elco hardware and software business. This allows us to be far more modular in terms of choice and that gives us the control over the customer experience."

"Elco is an innovative solution that enables our data centre managers to monitor the health and energy of each branch circuit, gaining gain real-time insights about our data centre environment conditions," says Sami.

Elco monitors the way Telehouse France's data centres are running. In these worrying times, when cyber-attack is a greater threat than ever, anticipating unusual activity is vital. There is, however, another byproduct of powerful data centres that Elco monitors for Telehouse France, which also explains why the Telehouse team is so keen on working with Elco.

"Data storage, data traffic, data transfer … all these processes equal heat."

Sami explains: "So, usually, when you choose an electrical or cooling component of a data centre, it comes with its own measurement and efficiency control through hardware and software. The downside is that it locks you in with that particular vendor, preventing you from developing your own customer experience in terms of portal or usage.

"The great game, when we chose Elco, is that we got the liberty of having our own software for a customer experience on the one side, but also we could choose any type of hardware on the downside of the chain. Elco sits neatly into the more open option for us."

Sami says choosing Elco was not just about its technology. It also needed to be a cultural fit.

"We are in the business of 'speed to market'," says Sami.

"So, the faster you can get the data centre up and running, the better off you are. To do that, you need to build a team with your vendor. So the spirit, the culture, the way they work with your own team is a key component in which vendor you choose.

"Elco has been excellent with us in our teams. They have joined forces with us and have understood all of our constraints country by country. This is so valuable.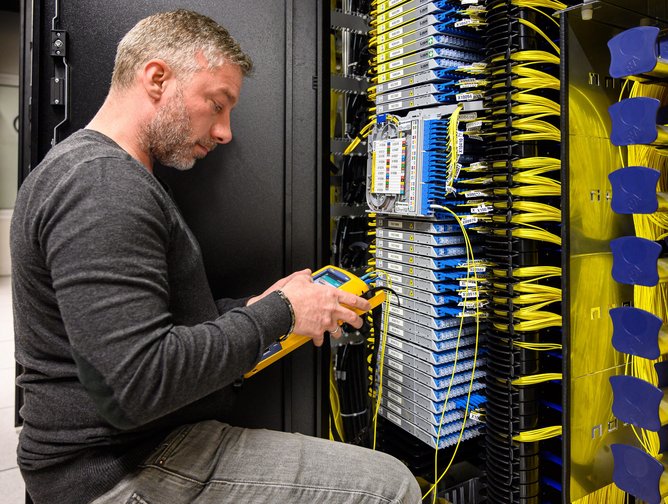 Telehouse France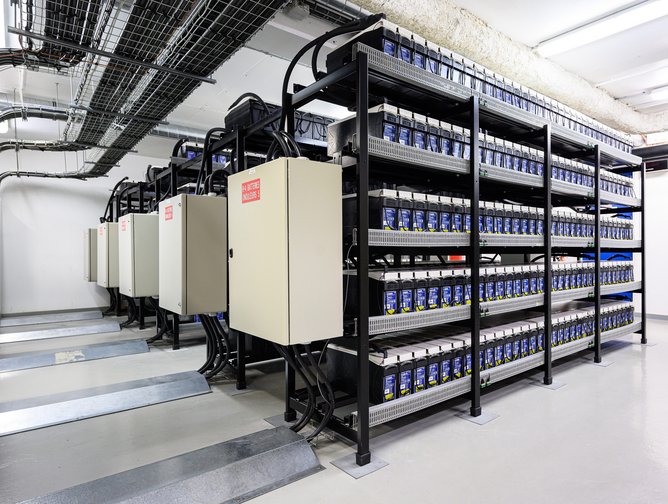 Data Centre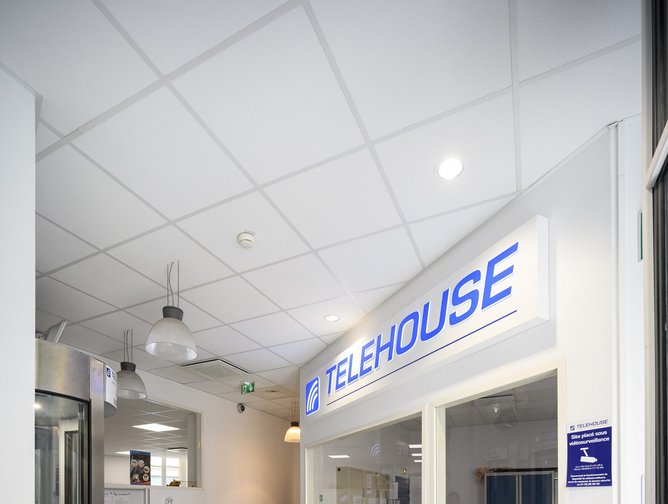 Telehouse France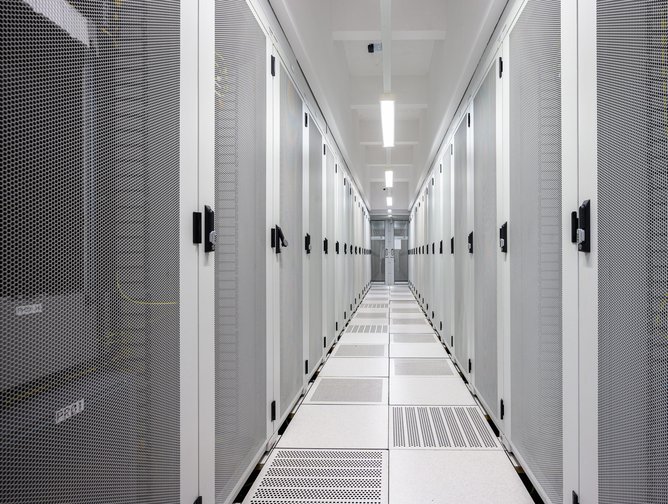 Data Centre