The 3 must-haves for your corporate sustainability report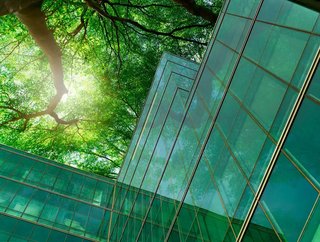 Global Reporting Initiative guidelines, combined with a balanced scorecard, provide the best indicators to include in your next sustainability report.
Corporate sustainability reporting has gone global in the past decade, from relatively humble beginnings. 
In 1993, fewer than 100 U.S. companies issued sustainability reports. That number grew to 1,500 by 2005, including 68% of the top 250 companies in the Fortune 500 list, and in 1999 the reports began to also include economic and social indicators. 
The past decade has seen a glut of choices for corporate sustainability reporting options; but just investing in sustainability disclosures does not mean a company is ready for meaningful action or actual results. 
There is also a matter of standard. Not all companies use the same indicators to gauge the sustainability of their activities, and this makes comparison difficult, not to mention the social-economic factors might need to be added to the calculations.
For instance, Dubai's Sustainable City was designed to achieve net-zero energy. However, the 46-hectare mixed-use community's knowledge arm SEE Institute found it hard to formulate a report on that goal since the international sustainability ratings did not easily fit into the local context, while locally-developed standards lacked international comparability.
Finding global corporate sustainability standards
Global Reporting Initiative, an independent institution initiated in 1997, offers sustainability reporting guidelines in hopes that reports can become more standardised. After becoming independent in 2002, it is now an official collaborating centre of the United Nations Environment Programme that develops its reporting guidelines with global representatives from business, accounting, investment, environmental, human rights, research, and labour organisations.
Combined with the principles of the strategy performance management tool balanced scorecard (BSC), here are the three indicators from the GRI's Sustainability Reporting Guidelines to include in a company's sustainability report.
Economic indicators for corporate sustainability
There are two sides to consider here: BSC and GRI. Make sure  you select as appropriate for your company. 
The BSC mainly measures financial performance from revenue growth and mix, cost reduction/productivity improvement, asset utilisation/investment strategy, and risk management. GRI economic performance measurements focus on economic changes that come as an effect of direct and indirect economic interactions with stakeholders as well as sustainability activities that affect stakeholders.
Depending on your company's operating environment, one may be more suitable than the other, or a balanced approach could suit. 
Environmental indicators that impact corporate sustainability reports
GRI environmental indicators are divided into materials, energy, water, biodiversity, emissions, effluents, waste, products and services, and compliance. These environmental sustainability indicators are then subdivided based on types, usage, and quantity. Waste is sorted based on its source, internal or external. Energy indicators are divided into direct energy use — which would be segmented based on its primary sources — and indirect energy use.
From a BSC financial perspective, these measures would also hold an additional value as part of cost reduction.
Social indicators for corporate sustainability
Social performance indicators analyse the impact of an institution's activities on its stakeholders at the local, national, and global levels. Social performance indicators, based on GRI's guidelines, are grouped into labour practices and decent work, human rights, and product responsibility. 
Social value compacts, impact assessments and monitoring can also be valuable indices for your reports. See if initiatives your company has in place are producing measurable results that provide some real-life context to your reports. 
• Join global business leaders and sustainability experts taking meaningful action at Sustainability LIVE, held at Tobacco Dock, London, 23-24 February 2022. Register to attend today! Click here to learn more.